You could be unintentionally reducing your family's wealth potential if you do not properly designate the beneficiaries of your IRAs.  Improper estate planning could mean that your IRA assets could pass to the wrong people or entities, so how you execute your beneficiary designations is critically important.
Here are some of the steps that need to be taken to properly name IRA beneficiaries:
Spouse:  A surviving spouse can either roll the funds into his or her existing IRA or establish an inherited IRA and take distributions that will be calculated based on his or her life expectancy.
Children:  Just like spouses, children can stretch required distributions from an inherited IRA over their own life expectancies.
Trusts:  A trust can be named a beneficiary of an inherited IRA, but there are a number of complex issues involved, so be sure to consult with a Personal Family Lawyer® for guidance.
Contingent beneficiaries:  A surviving spouse may wish to disclaim interest in an inherited IRA, so the assets can pass to children or grandchildren.  Therefore, it is important to name secondary as well as primary beneficiaries for your IRA so assets remain within the control of your family.
To your family's health, wealth and happiness!
David Feakes
P.S.  Want to get started on the most important planning you'll ever do for your family?  Give our office a call at (978) 263-6900 to get started.  You'll be so glad you did.
David Feakes is the owner of The Parents Estate Planning Law Firm, PC – a law firm for families in the Acton, Massachusetts area.  David helps parents protect the people they love the most.  If you would like to receive David's exclusive, free report, "Six Major Mistakes To Avoid When Choosing An Estate Planning Attorney,"  you can get it right here.
The following two tabs change content below.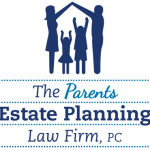 The Parents Estate Planning Law Firm, PC
At The Parents Estate Planning Law Firm, we answer your questions at your convenience; we stay in frequent communication; and we meet to discuss changes in life circumstances and in the law to ensure that your assets are protected.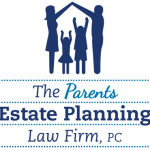 Latest posts by The Parents Estate Planning Law Firm, PC (see all)