There are a number of essential things a last will and testament can do for you, such as distribute family heirlooms and name a guardian for minor children, but there are some equally important things a will won't do:
Diminish estate taxes – a will won't help you decrease your estate taxes, but a Personal Family Lawyer® can advise you on what kind of trust instruments can accomplish this for you.
Provide long-term care – if you want to provide for someone with special needs or a person with long-term care needs, you will need to establish a trust or invest in a life insurance policy.
Distribute some types of property – to distribute assets from a retirement or investment account or the proceeds of a life insurance policy, you must execute the proper beneficiary designation forms, which supersede instructions in a will. If you own property jointly with someone else, your will won't allow you to distribute that property.
Provide for pets – since pets cannot legally own property, you will either need to establish a pet trust or designate a caretaker and provide funds for the care of your pet after you are gone.
To your family's health, wealth and happiness!
David Feakes
P.S.  Want to get started on the most important planning you'll ever do for your family?  Give our office a call at (978) 263-6900 to get started.  You'll be so glad you did.
David Feakes is the owner of The Parents Estate Planning Law Firm, PC – a law firm for families in the Acton, Massachusetts area.  David helps parents protect the people they love the most.  If you would like to receive David's exclusive, free report, "Six Major Mistakes To Avoid When Choosing An Estate Planning Attorney,"  you can get it right here.
The following two tabs change content below.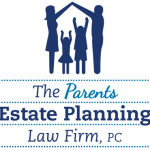 The Parents Estate Planning Law Firm, PC
At The Parents Estate Planning Law Firm, we answer your questions at your convenience; we stay in frequent communication; and we meet to discuss changes in life circumstances and in the law to ensure that your assets are protected.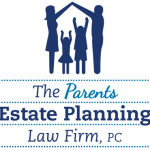 Latest posts by The Parents Estate Planning Law Firm, PC (see all)