If you need to transfer assets to or from an estate, retirement fund, bank account, or other property/accounts for any reason, there are a few intelligent places to transfer to, with the help of a Personal Family Lawyer®.
Certain places that you can transfer money to–both in and out of your estate–are protected, including:
1. Family Foundation: in this protected entity, a single family sets up a foundation wherein money can be transferred. Typically, the foundation will generally be private, and often (but not always) members of the family will serve as board members or officers of the foundation.
2. Closely Held Corporation: your Personal Family Lawyer® can help you set up a closely held corporation, which is simply a private company owned by the members of a family (usually) who act as the shareholders. Because it is an entity and not a living person, this entity is separate from the family members in that it has its own rights and privileges regarding the assets it holds.
3. Offshore Trust: This is a protected entity operated by a trustee (usually an officer of the offshore bank or the bank itself) in which assets can be placed. Again, because it is not a living person, the offshore trust has legal rights that separate it from members of the family. And while a trustee manages the trust, any decisions regarding the assets it holds can be made by the grantor of the estate of which the trust is part.
There are many other protected entities in addition to those already mentioned. If you have an interest in transferring your assets to or from a trust into any other protected entity, contact your Personal Family Lawyer®.
To your family's health, wealth and happiness!
David Feakes
P.S.  Want to get started on the most important planning you'll ever do for your family?  Give our office a call at (978) 263-6900 to get started.  You'll be so glad you did.
David Feakes is the owner of The Parents Estate Planning Law Firm, PC – a law firm for families in the Acton, Massachusetts area. David helps parents protect the people they love the most.  If you would like to receive David's exclusive, free report, "Six Major Mistakes To Avoid When Choosing An Estate Planning Attorney,"  you can get it right here.
The following two tabs change content below.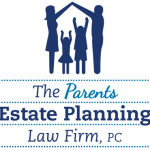 The Parents Estate Planning Law Firm, PC
At The Parents Estate Planning Law Firm, we answer your questions at your convenience; we stay in frequent communication; and we meet to discuss changes in life circumstances and in the law to ensure that your assets are protected.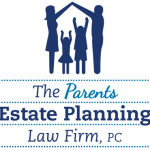 Latest posts by The Parents Estate Planning Law Firm, PC (see all)