The devil is in the details.  That's something that we can probably agree upon.  It seems that the minor things—the overlooked minor items—are the ones that come back to haunt us.  Don't let something you overlook come back to haunt your loved ones.
No matter your age—it applies to the young and elderly alike—if you have achieved any measure of success, you need a detailed, customized estate plan.  That's the only way to make sure that after you're gone, your decisions don't burden the exact people for whom you've worked to provide.  Look at it this way, achieving success is the hard part.  It has taken incredible effort, incredible attention to detail, and a lot of planning . . . not to mention execution.  Why let the state or a judge decide where the fruits of your labor should go when you can control that outcome?
The Easy Part
The hardest part of estate planning is literally setting aside the time to call an attorney and get the ball rolling.  It does take some effort and commitment on your part, but what's worthwhile that doesn't?  After that, a little annual maintenance is all that's required, possibly forever.
Once you've made up your mind and set aside the time to schedule an appointment, you've overcome the most significant hurdle.  The easy part is sitting back and waiting for your plan to be delivered.  A good estate planning firm (like ours) will even take care of regular reviews and updates for you.  It really couldn't be easier.
If You Don't . . . .
The worst case scenario is that you neglect to put a plan in place and unexpectedly exit this life.  Nothing could be worse if you have children.  It's bad enough if you don't have children.  If that happens, everything you've worked for will be left in the hands of a judge that probably never met you in life and probably has no concern for what your wishes were . . . all because you didn't take the time to set out your directives as required by law.  In short, that means your assets and guardianship of your children may end up God knows where.  Don't let this happen to you.  Don't deceive yourself with the "invincibility of youth."  Take action today to protect yourself and your loved ones.
Getting A Hand Up
In our experience, it has become clear that most people just don't know where to start when it comes to planning their estate.  Here's a tip: Call us!  We know exactly where to start, and we know how to guide you through the process with the most efficiency possible.
To your family's health, wealth and happiness!
David Feakes
P.S.  Want to get started on the most important planning you'll ever do for your family?  Give our office a call at (978) 263-6900 to get started.  You'll be so glad you did.
David Feakes is the owner of The Parents Estate Planning Law Firm, PC – a law firm for families in the Acton, Massachusetts area.  David helps parents protect the people they love the most.  If you would like to receive David's exclusive, free report, "Six Major Mistakes To Avoid When Choosing An Estate Planning Attorney,"  you can get it right here.
The following two tabs change content below.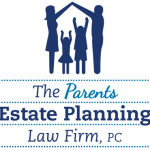 The Parents Estate Planning Law Firm, PC
At The Parents Estate Planning Law Firm, we answer your questions at your convenience; we stay in frequent communication; and we meet to discuss changes in life circumstances and in the law to ensure that your assets are protected.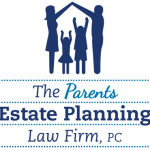 Latest posts by The Parents Estate Planning Law Firm, PC (see all)