The stock market is incredibly volatile these days.  Anyone who has watched the news for more than a few days in a row knows that.  The economy is on shaky ground.  Growth is tepid, at least from a macro perspective, and consumer confidence ebbs and flows like a tidal wave.  Nobody knows if we are headed for inflation or deflation, though every "expert" has an opinion.  With all that going on, how in the world are you supposed to start (or run) a successful business enterprise?  How are you supposed to know where to start?
Control What You Can Control
The answer is very simple.  The economy just "is where it is," and nobody is capable of fully understanding it.  That's why so few "experts" are ever correct on more than one big prediction.  It's not like science, where only a finite set of outcomes are possible.  Actually, it's more like the global economy is making things up as it goes along, which means that ultimate outcomes might not even exist in our known perception of what could happen!
All you can really do is control your outlook–your perspective–and the actions you take.  Do those things with certainty in the principles that govern your life, and you will be a success in every way possible.  It's in times like these, uncertain economic times, when great fortunes are made by average people who take bold action to achieve their dreams.  A world full of uncertainty rejoices (and rewards) those entrepreneurs and risk takers who steady the ship by doing what they do best and by doing it boldly.  Create value.  Put that value on display for the world to see, and you too will be rewarded.
A Chart for Rough Waters
One thing is very certain.  Hard work and ingenuity are almost always rewarded in this country.  We've all read about the fortunes that were lost during the great depression, but are you aware that many fortunes were also made during that period?  If you are interested to learn more about how that happens, given our current economic status quo, I recommend the book Snowball: Warren Buffett and the Business of Life by Alice Schroeder.  There are sections of that book which will motivate, inspire, and instruct you on how to take advantage of almost any situation from a business perspective.
Going Forward With Your Business Plans
It's striking that so many of our clients initially feel alone in the business world.  The reason for that is simply that venturing out–starting a business–is inherently an individual decision.  Add a little bit of risk to the equation, and emotions can easily get out of hand.  The truth is that you are not alone.  When you start a business, you are counted among the ranks of some of the greatest men and women who have ever lived.  All business owners, no matter how well renowned, experience fear and the feeling of being alone.  Part of that is because when you own a business, the buck (the bottom line profits or losses) stops with you!  It's just part of the game.
There's another reason that you're not alone.  We're here for you.  We have counseled many folks who stand in your shoes now, and we know and understand what you're feeling.  We know about the uncertainty and about the sheer number of decisions that lay before you.  We can help you sort through it all, and we can even help you understand (and head off) issues that you probably haven't even considered.
The following two tabs change content below.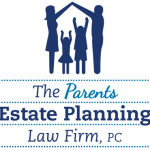 The Parents Estate Planning Law Firm, PC
At The Parents Estate Planning Law Firm, we answer your questions at your convenience; we stay in frequent communication; and we meet to discuss changes in life circumstances and in the law to ensure that your assets are protected.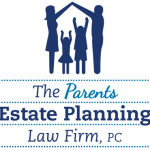 Latest posts by The Parents Estate Planning Law Firm, PC (see all)