Many people have questions about the asset protection features of estate planning.  Today we want to clear up a few misconceptions.  First, the ideas of asset protection and estate planning are quite distinct.  Estate planning is driven by the need and desire to pass on assets after death.  The intricacies of estate planning are designed to make sure that one's wishes are carried out to the letter, and in the best cases without the involvement of a judge or probate court.
Asset protection planning, on the other hand, is designed to protect assets from creditors while you're alive.  The purpose of asset protection is to guard against two distinct types of liabilities.  You want to protect your assets from claims against you personally, and you want to protect yourself (and the bulk of your assets) from liabilities caused by any risky assets that you might own.
An Unlikely Intersection
The traditional tools of asset protection involve the use of limited liability companies, corporations, and partnerships.  Many times these tools are used in complex ways to ensure that creditors can't "hack into" an asset protection plan to satisfy claims against the individual owners.  In its own right, asset protection requires careful attention to detail. If the details aren't right then the plan could fall apart, in which case it is worthless.
Estate planning, on the other hand, has traditionally made use of two tools: The last will and testament and the trust.  A trust is an instrument that separates the concepts of beneficial use and legal ownership.  The trustee of a trust—the person charged with administering the trust and the legal owner of trust assets—uses the assets to benefit certain individuals called beneficiaries.  Some trusts have a very particular feature called spendthrift provisions.  A spendthrift provision simply places assets of the trust beyond the reach of creditors of the beneficiaries.
If you haven't noticed, in some circumstances trusts can be used to protect assets!  It is the spendthrift provision—a very old, tried and true legal mechanism that makes this possible.  Here's the rub.  In order for spendthrift provisions to work, beneficiaries cannot have any say over the management of the trust, nor can they manage or direct trust assets or change the terms of the trust in any manner whatsoever.
A revocable living trust cannot incorporate a spendthrift provision.  I point this out here because it is a question that is often asked.  In effect, if you wish to create a trust to protect your assets against creditors, it requires that you be willing to transfer those assets to a trust that truly only benefits your heirs, or engage in some asset protection planning. Either way, we can help you.
To your family's health, wealth and happiness!
David Feakes
P.S.  Want to get started on the most important planning you'll ever do for your family?  Give our office a call at (978) 263-6900 to get started.  You'll be so glad you did.
David Feakes is the owner of The Parents Estate Planning Law Firm, PC – a law firm for families in the Acton, Massachusetts area. David helps parents protect the people they love the most.  If you would like to receive David's exclusive, free report, "Six Major Mistakes To Avoid When Choosing An Estate Planning Attorney,"  you can get it right here.
The following two tabs change content below.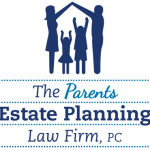 The Parents Estate Planning Law Firm, PC
At The Parents Estate Planning Law Firm, we answer your questions at your convenience; we stay in frequent communication; and we meet to discuss changes in life circumstances and in the law to ensure that your assets are protected.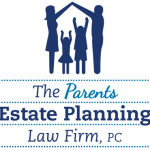 Latest posts by The Parents Estate Planning Law Firm, PC (see all)