There are many goals most of us want to accomplish in life, and some of the most important ones center on family and money. Here is what a thoughtful estate plan can help you accomplish that involves both:
Control health care decisions. Most people will die in a hospital or care facility, and many will lack important decision-making capacity for their own care. You can name the people responsible for health care decisions if this should happen to you through an advance medical directive as part of your estate plan.
Control your finances. By assigning a durable power of attorney in your estate plan, you can save your family from the expense and emotional trauma of having to go to court to take control of your finances via a conservatorship in case you become incapacitated.
Plan for your long-term care. Most of us will require long-term care at some time during our lives, and it can be expensive – even financially devastating for many families. An estate plan will help you take the necessary steps to plan for your long-term care so it doesn't fall to your family.
Keep peace in the family. By determining where your assets will go and having the right beneficiaries named on retirement and bank accounts, you will help ensure family harmony and fend off any potential inheritance fights.
The process of estate planning is ripe for procrastination since so few people understand it or – more commonly – wish to contemplate their own demise. Yet it still remains one of the best things you can do to protect your money, your health and your family.
Here are 3 tips to get estate planning off your "to-do" list:
Consider your children. Estate planning helps you protect your children throughout their lifetimes. When they are young, you need to appoint a guardian if something should happen to you. When they are older, you want to have the financial capacity to send them to college. When you are gone, you want them to enjoy a legacy that includes passing on your values as well as your assets.  Only estate planning can do this for you.
Review beneficiary designations. Life insurance policies, retirement accounts, investment accounts and other financial vehicles all require you to complete a beneficiary form to designate who will receive the assets upon your death. With no form, state law will govern, and your assets may go to those you never intended to receive them, or worse, go to your estate and be depleted by taxation. Be sure you have beneficiary forms on file for your accounts and that they are reviewed at least annually for any necessary updates.
Consider your own health. If you become incapacitated, who will be making your health care decisions for you? Do you want your life to be prolonged via life support no matter what? Whatever your wishes are for your own health, they won't necessarily be followed unless you have executed a Living Will or assigned powers of attorney to see to these matters.
Make 2016 the year you create your estate plan – or, if you have a plan that hasn't been reviewed in the last two years, to update your estate plan. It's a gift that will keep giving to you and your family.
As a Personal Family Lawyer®, I can further advise you on all your options and make things as easy as possible for your family during a Family Wealth Planning Session.  If you would like to have a talk about estate planning for your family, call our office today to schedule a time for us to sit down and talk.
To your family's health, wealth and happiness!
David Feakes
P.S.  Want to get started on the most important planning you'll ever do for your family?  Give our office a call at (978) 263-6900 to get started.  You'll be so glad you did.
David Feakes is the owner of The Parents Estate Planning Law Firm, PC – a law firm for families in the Acton, Massachusetts area.  David helps parents protect the people they love the most.  If you would like to receive David's exclusive, free report, "Six Major Mistakes To Avoid When Choosing An Estate Planning Attorney,"  you can get it right here.
The following two tabs change content below.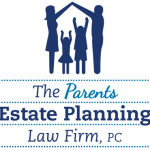 The Parents Estate Planning Law Firm, PC
At The Parents Estate Planning Law Firm, we answer your questions at your convenience; we stay in frequent communication; and we meet to discuss changes in life circumstances and in the law to ensure that your assets are protected.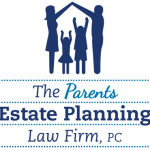 Latest posts by The Parents Estate Planning Law Firm, PC (see all)