Welcome back to the second article in our series on How to Raise Responsible Kids. You can read part 1, where we defined what responsibility means here.
In short, responsibility means your children are "able to be trusted to do what is right."
So let's look at what that looks like in several different contexts and how you can support your kids becoming truly responsible.
Let's begin with money because that's the realm where I find most parents are most interested in raising responsible kids.
What does it mean to be responsible with money? What does it mean to be trusted to do what is right with money?
To begin with, it means that you are confident your children know how to make good use of the resources that come to them, regardless of how it comes.
Before you can ensure your children become responsible in this area, you must look at whether and how you are taking responsibility. Can you be trusted to make good use of the resources that come to you?
In my experience, most people do not feel confident in this area. That lack of confidence may show up as an over focus on money, an unnecessary stinginess, or as an unwillingness to make the time to really look at what you have.
If you find yourself in any of these situations, supporting your children to become responsible with money needs to begin with you.
You can take responsibility by getting clear on what you have and what you need to provide a life of comfort and connection with the ones you love. You can show your children what responsibility looks like by creating a Family Wealth Plan that engages your children in planning for their own futures.
When you bring your children into the Family Wealth Planning process, in a well thought out manner, you are preparing them for a life of financial responsibility.
I've seen far too many situations where parents come to us for planning to leave inheritances to their kids, only to have them come back in years later wanting to protect their assets from their kids. This doesn't have to be the case for your family though.
Whether you have young kids or adult kids, it's not too late or too early to start this process of taking full responsibility for your money and leading your kids by example.
In two weeks, we'll look at relationships. And be sure to send me any specific topics you want me to be sure are covered in this "How to Raise Responsible Kids" series.
As a Personal Family Lawyer®, I can further advise you on all your options and make things as easy as possible for your family during a Family Wealth Planning Session.  If you would like to have a talk about estate planning for your family, call our office today to schedule a time for us to sit down and talk.
To your family's health, wealth and happiness!
David Feakes
P.S.  Want to get started on the most important planning you'll ever do for your family?  Give our office a call at (978) 263-6900 to get started.  You'll be so glad you did.
David Feakes is the owner of The Parents Estate Planning Law Firm, PC – a law firm for families in the Acton, Massachusetts area.  David helps parents protect the people they love the most.  If you would like to receive David's exclusive, free report, "Six Major Mistakes To Avoid When Choosing An Estate Planning Attorney,"  you can get it right here.
The following two tabs change content below.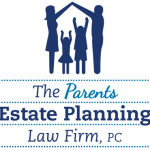 The Parents Estate Planning Law Firm, PC
At The Parents Estate Planning Law Firm, we answer your questions at your convenience; we stay in frequent communication; and we meet to discuss changes in life circumstances and in the law to ensure that your assets are protected.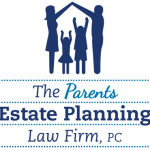 Latest posts by The Parents Estate Planning Law Firm, PC (see all)