Downton Abbey – the PBS drama about the fortunes and misfortunes of an aristocratic British family in the early 20th century that has taken American audiences by storm – gets most of its gripping plot twists as the result of a number of bad estate planning moves.  For example (Spoiler Alert: these include references to Season 3 that recently concluded):
Protect your inheritance.  The Earl of Grantham inherits Downton Abbey and marries a rich American to keep the estate solvent.  However, he squanders the family fortune on an unwise overseas investment that goes belly up.  The family turns to Lady Grantham's rich American mother, but she is unable to help since her fortune is tied up in a trust.
If the Earl's fortune had been properly protected by a properly counseled and prepared trust, the estate could have been protected from his spendthrift investing.
Have a succession plan.  The Earl's new son-in-law Robert Crawley – also heir apparent to Downton Abbey since he is the last remaining male relative of the line – inherits a fortune from his former fiancée's father to save the estate just before the family is forced to sell.
While the infusion of the new windfall saves the estate, Robert and the Earl disagree about how the estate is to be managed.  Robert wants to modernize; the Earl is stuck in the old ways of doing things.  Bad feelings among family members ensue.
Bringing the next generation into the family business can be a smooth transition when a succession plan is put into place and the roles and responsibilities of each family member are clarified and communicated.
Create an advance medical directive and Kids Protection Plan®.  The Earls' youngest daughter Sybil tragically dies in childbirth.  As she falls ill, family members struggle over the course of treatment, bringing in two doctors who disagree as to the best medical plan.  After her death, her family has to make their best guess as to how she would want her daughter raised.
A medical directive could have provided the family with important information on what Sybil would have wanted if she were unable to make medical decisions for herself.  A Kids Protection Plan® would have addressed guardianship issues and spelled out her wishes for her daughter's upbringing.
To your family's health, wealth and happiness!
David Feakes
P.S.  Want to get started on the most important planning you'll ever do for your family?  Give our office a call at (978) 263-6900 to get started.  You'll be so glad you did.
David Feakes is the owner of The Parents Estate Planning Law Firm, PC – a law firm for families in the Acton, Massachusetts area.  David helps parents protect the people they love the most.  If you would like to receive David's exclusive, free report, "Six Major Mistakes To Avoid When Choosing An Estate Planning Attorney,"  you can get it right here.
The following two tabs change content below.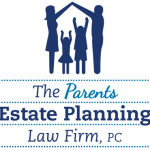 The Parents Estate Planning Law Firm, PC
At The Parents Estate Planning Law Firm, we answer your questions at your convenience; we stay in frequent communication; and we meet to discuss changes in life circumstances and in the law to ensure that your assets are protected.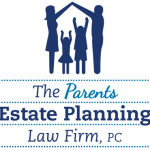 Latest posts by The Parents Estate Planning Law Firm, PC (see all)