There have been a number of new rules and services implemented by the Social Security Administration for 2013 that affect a majority of American workers as well as retirees:
Expiration of the payroll tax cut.  Workers may have already noticed the hit their paychecks took this year due to the expiration of the payroll tax cut, which went from 4.2 percent to 6.2 percent on earnings of less than $113,700 (increased from $110,100 in 2012).
Paper checks to stop.  On March 1, paper Social Security checks will no longer be sent to benefits recipients.  Instead, you will need to choose between two options: direct deposit to a bank or credit union account or a prepaid Direct Express Debit MasterCard.
Online service increased.  Those who qualify to begin receiving Social Security benefits can now apply online instead of visiting a Social Security office.  In addition, you can access your Social Security statement online, which includes your earnings history and expected payments upon retirement.
Office hours decreased.  Social Security offices have started decreasing their hours of operation to reduce costs, and now close at noon on Wednesdays.
Earnings limits increased.  Workers aged 62 to 65 can now earn up to $15,120 before $1 in benefits will be withheld for every $2 of income earned above the limit.  Those who turn 66 in 2014 can earn up to $40,080 before $1 in benefits will be withheld for every $3 of income earned above the limit.  The earnings limit no longer applies to workers over the age of 66.
Payments increased.  Social Security benefits payments increased by 1.7 percent as of Jan. 1, 2013, an average monthly increase of $21.
To your family's health, wealth and happiness!
David Feakes
P.S.  Want to get started on the most important planning you'll ever do for your family?  Give our office a call at (978) 263-6900 to get started.  You'll be so glad you did.
David Feakes is the owner of The Parents Estate Planning Law Firm, PC – a law firm for families in the Acton, Massachusetts area. David helps parents protect the people they love the most.  If you would like to receive David's exclusive, free report, "Six Major Mistakes To Avoid When Choosing An Estate Planning Attorney,"  you can get it right here.
The following two tabs change content below.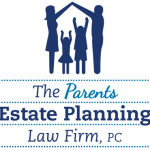 The Parents Estate Planning Law Firm, PC
At The Parents Estate Planning Law Firm, we answer your questions at your convenience; we stay in frequent communication; and we meet to discuss changes in life circumstances and in the law to ensure that your assets are protected.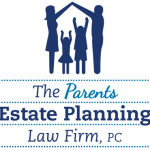 Latest posts by The Parents Estate Planning Law Firm, PC (see all)