What is a trust, what is a will, and what is the difference between the two? When most people hear "estate planning," they immediately think "will," but for parents, a simple will is, simply, not enough.
A  very common questions we get is "What is the difference between and will and a trust?"
In some ways they are very similar, and in some ways they are very different. The way that they are similar is that both a will and a trust are ways for you to leave a set of instructions about how you want your assets distributed: what assets, and to whom. So, in that way, they are similar.  They are different in how they work.
A will is a document that has to go through a formal court process, called probate, and a lot of parents don't want their families to have to deal with that court process. The way to avoid that court process is to take the instructions about what you want done with your assets, and who they are going to, and put them in a trust.
The assets that are owned by a trust don't have to go through that public court process, and so leaving a set of instructions about what should happen in a trust stays out of that probate court process. Things stay private, and things are maintained as easily as is possible.
So, that is the foundational difference between a will and a trust. They are both documents that you use as a way to leave assets to other people, but they just work in different ways. One is a court document, one is an out of court document, that makes things as easy as possible for your family.
If you'd like to learn more about your family's options with regards to your will and trust, contact our office to schedule you Family Wealth Planning Session free of charge. We're happy to answer all of your questions and come up with a plan that works for your family.
To your family's health, wealth, and happiness-
David Feakes
P.S. Want to get started on the most important planning you'll ever do for your family? Give our office a call at (978) 263-6900 to get started. You'll be so glad you did.
David Feakes is the owner of The Parents Estate Planning Law Firm, PC – a law firm for families in the Acton, Massachusetts area. David helps parents protect the people they love the most.
The following two tabs change content below.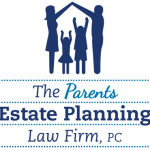 The Parents Estate Planning Law Firm, PC
At The Parents Estate Planning Law Firm, we answer your questions at your convenience; we stay in frequent communication; and we meet to discuss changes in life circumstances and in the law to ensure that your assets are protected.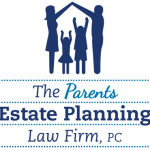 Latest posts by The Parents Estate Planning Law Firm, PC (see all)