So, maybe you've heard that there are certain documents you need to have in place to make sure that your kids are protected no matter what, but you don't know what those documents are.
Here's what we recommend if you're the parent of a young child:
If you are the parent of a young child, you want to have a Kids Protection Plan in place. With a Kids Protection Plan in place, you will have named long-term guardians for your children, the people who would care for and love and raise your children if you're not there to do it yourselves, AND you would have put short-term guardians in place as well. Those would be the people close to you where you live who could step in, in an emergency, and take care of your kids, until your long-term guardian could arrive.
Long-term guardians. Short-term guardians. In our office, that's our Kids Protection Plan, and for every family with young children, that is the starting point for planning.
If you'd like to learn more about your how to protect your children- no matter what- contact our office and mention National Estate Planning Awareness Week to schedule you Family Wealth Planning Session free of charge. We're happy to answer all of your questions and come up with a plan that works for your family.
You can also learn more about guardianship and our Kids Protection Plan in one of our free webinars or upcoming seminars. Get more information here.
Most estate planning attorneys, who have a one-size-fits-all approach, do not include short-term guardians in their planning, so if you're already working with another attorney, be sure to ask about planning for this important time frame.
To your family's health, wealth, and happiness-
David Feakes
P.S. Want to get started on the most important planning you'll ever do for your family? Give our office a call at (978) 263-6900 to get started. You'll be so glad you did.
David Feakes is the owner of The Parents Estate Planning Law Firm, PC – a law firm for families in the Acton, Massachusetts area. David helps parents protect the people they love the most.
The following two tabs change content below.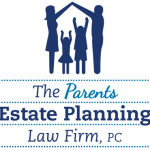 The Parents Estate Planning Law Firm, PC
At The Parents Estate Planning Law Firm, we answer your questions at your convenience; we stay in frequent communication; and we meet to discuss changes in life circumstances and in the law to ensure that your assets are protected.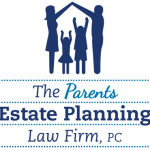 Latest posts by The Parents Estate Planning Law Firm, PC (see all)