Planning for a long and prosperous retirement is no longer just about the money; because of the recession, boomers are needing to reboot their retirement plans. Here are six tips to get you on the right track again:
1. Get healthy. This should take priority even over saving more money, since significantly improving your physical health will reduce the chances you will need expensive healthcare procedures. Exercise more, eat better and take advantage of any wellness programs offered by your employer.
2. Spend less. Prioritize what you need versus what you want, and focus on spending just enough to meet your needs.
3. Save more. Add more to your 401(k) or IRA; increasing your savings by just 1 to 2% of your pay can make a noticeable difference to your savings without impacting your current lifestyle.
4. Pay off debt. Research shows that people who reduce or eliminate their debt prior to retirement do a lot better than those who carry debt into retirement. Pay off as many of your credit cards as possible and consider refinancing your house to take advantage of historic low mortgage rates.
5. Continue working. Most boomers will need to work at least part-time once they retire. Start investigating the kind of work you might enjoy doing. If you earn enough to cover your daily expenses, you won't have to touch savings, which can continue to grow until you are fully retired.
6. Maintain your network. Retirees with a large network of friends and family do better in retirement and live longer. Be sure you continue to nurture your network as you ease your way into retirement.
To your family's health, wealth and happiness!
David Feakes
P.S.  Want to get started on the most important planning you'll ever do for your family?  Give our office a call at (978) 263-6900 to get started.  You'll be so glad you did.
David Feakes is the owner of The Parents Estate Planning Law Firm, PC – a law firm for families in the Acton, Massachusetts area.  David helps parents protect the people they love the most.  If you would like to receive David's exclusive, free report, "Six Major Mistakes To Avoid When Choosing An Estate Planning Attorney,"  you can get it right here.
The following two tabs change content below.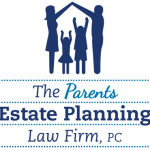 The Parents Estate Planning Law Firm, PC
At The Parents Estate Planning Law Firm, we answer your questions at your convenience; we stay in frequent communication; and we meet to discuss changes in life circumstances and in the law to ensure that your assets are protected.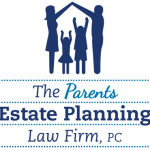 Latest posts by The Parents Estate Planning Law Firm, PC (see all)