Whether you're a baby boomer who wants extra retirement income or an entrepreneur who prefers working for yourself, there are certain steps you need to take in starting a new business. These include:
Business plan. Your top priority should be to develop a comprehensive business plan that will spell out what products or services you will be offering, market analysis, pricing, financing, location and financial projections. If you've never written a business plan, you can get samples and instructions at bplans.com or sba.gov.
Business structure. You have several choices in deciding on the right business structure for your start-up, including sole proprietor, partnership, Limited Liability Company (LLC), or corporation. This is when a consultation with a Creative Business LawyerTM is necessary, especially if you have personal assets you wish to shield from any potential business liabilities.
Business name. Once you have chosen a name for your business, you should register your name as a DBA in the county where your business is based. You will likely want to trademark your name as well.
Business permits and tax documents. You may need to acquire a city business license (different cities have different rates and some are more favorable than others), a federal and state employer identification number, and a number of other documents. If you plan to lease a location, you should have your attorney review your commercial lease agreement.
Business insurance. Depending on what kind of business you plan to operate, you may need to secure liability insurance for your business.
The following two tabs change content below.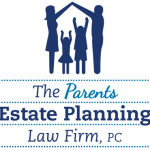 The Parents Estate Planning Law Firm, PC
At The Parents Estate Planning Law Firm, we answer your questions at your convenience; we stay in frequent communication; and we meet to discuss changes in life circumstances and in the law to ensure that your assets are protected.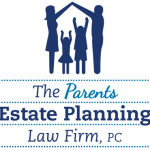 Latest posts by The Parents Estate Planning Law Firm, PC (see all)