According to a December survey by The Wall Street Journal and Visage international, approximately one-third of small business owners say that economic uncertainty will continue to be the single largest obstacle to long-term growth for their companies in 2013.
The online survey of almost 1,000 small business owners representing a range of industries, all with less than $20 million in annual revenue, also revealed other challenges on the minds of these small business CEOs for the coming year:
Rising taxes. Most small business owners claim business profits on their personal returns, so the rise in the top tax rate for individuals with income over $400,000 to 39.6% could mean an extra tax bite this year. Some small business owners say they are already exploring ways to lower taxable income, with strategies like maximizing contributions to retirement funds and matching employee contributions to 401(k) plans.
Healthcare. The Obamacare law passed in 2010 will require employers with more than 50 workers to offer health insurance by 2014. Small business owners who fall into this category expect their labor costs to rise and are still awaiting guidance on what they need to do to meet the minimal requirements under the new law. Only 14% of those surveyed said they had a "clear understanding" of the new healthcare law.
Access to capital. Although the Federal Deposit Insurance Corporation has reported that commercial loans are on the rise, many small business owners are still struggling to gain access to capital for expansion. Some small business owners note they are turning to alternative forms of borrowing, including asset-based lending, to fund growth. While the JOBS Act passed last April will allow small firms and startups to raise capital via crowdfunding, the Securities and Exchange Commission has still not issued guidelines on the new law.
The following two tabs change content below.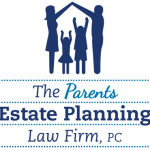 The Parents Estate Planning Law Firm, PC
At The Parents Estate Planning Law Firm, we answer your questions at your convenience; we stay in frequent communication; and we meet to discuss changes in life circumstances and in the law to ensure that your assets are protected.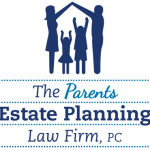 Latest posts by The Parents Estate Planning Law Firm, PC (see all)