If you're the parent of a high school graduate this year, congratulations!  You've put in a lot of time and effort toward their earning that diploma, and whatever their next step in life will be, you likely want to protect them just as much as you did while they were still in high school.
But before you pack that kid off to college or just an apartment across town, you need to know that when they leave, they will be taking some of the legal rights you had before they turned 18 with them.
Once a child turns 18, they are no longer considered a child in the eyes of the law.  And you no longer have the legal right to access their health care, school or banking records without their permission.  Here are some steps you should take before your child leaves the nest that will help ensure your peace of mind and their safety:
Create an advance healthcare directive.  Once your child is officially an adult, they need to have an advance healthcare directive that will allow you to access their medical records and make medical decisions for them in case they become incapacitated.  This is essential in case of an emergency.  They will also need to sign a Health Insurance Portability and Accountability Act (HIPAA) form that allows medical professionals to share information with you.
Use technology.  The American Bar Association recently released a free app for iPhone and Android that allows you to store an advance directive and other important documents on a smartphone.  The app comes in two versions:  the Lite version stores a PDF version of an advance healthcare directive and HIPAA form; the Pro version ($3.99) provides more functionality, including the ability to email documents.  The app is called My HealthCare Wishes and is available from the iPhone App Store or on Google Play for Android devices.  There are also online solutions like DocuBank.com that stores medical records and allows those to be accessed by medical professionals anywhere in the world.
Add an ICE app to your child's phone.  Add an ICE (In Case of Emergency) app to the home page of your child's phone that lists your contact information and also create an ICE listing in his or her phone contacts with this information.  Your child is much more likely to always have their phone with them than to carry a printed card or document.
As a Personal Family Lawyer®, I can further advise you on all your options and make things as easy as possible for your family during a Family Wealth Planning Session.  If you would like to have a talk about estate planning for your family, call our office today to schedule a time for us to sit down and talk.
To your family's health, wealth and happiness!
David Feakes
P.S.  Want to get started on the most important planning you'll ever do for your family?  Give our office a call at (978) 263-6900 to get started.  You'll be so glad you did.
David Feakes is the owner of The Parents Estate Planning Law Firm, PC – a law firm for families in the Acton, Massachusetts area.  David helps parents protect the people they love the most.  If you would like to receive David's exclusive, free report, "Six Major Mistakes To Avoid When Choosing An Estate Planning Attorney,"  you can get it right here.
The following two tabs change content below.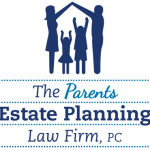 The Parents Estate Planning Law Firm, PC
At The Parents Estate Planning Law Firm, we answer your questions at your convenience; we stay in frequent communication; and we meet to discuss changes in life circumstances and in the law to ensure that your assets are protected.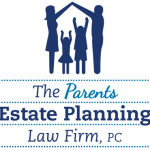 Latest posts by The Parents Estate Planning Law Firm, PC (see all)