A new study from the Boston College Center on Wealth and Philanthropy shows that the greatest wealth transfer in history is currently underway, with more than $59 trillion passing to heirs, charities and Uncle Sam between now and 2061.
The majority of this wealth — $36 trillion — is being passed directly to heirs and another sizeable chunk — $27 trillion – will be passed to charity, either through final estate bequest or total lifetime gifts.
And even though the study notes that the transfer of $59 trillion is the largest in history, it estimates that the final figure will likely be much higher than that.
So what is your plan for either transferring or receiving inherited wealth?
If you don't have one – and far too many of you don't – we encourage you to start planning now, since in our view your estate plan is more of a process than a static document.  Our relationship with our clients continues long after your estate planning documents have been signed.
As your life changes and your family grows, you will find that our legacy planning will play an important role in how you choose to transfer wealth to future generations.  We keep all your estate planning documents accessible to you in an electronic file, and schedule timely reviews so that we can furnish you with three very important services:
1.  We ensure that all your assets are owned correctly so your family isn't stuck dealing with an expensive, unnecessary, and public Court process.  Establishing a Trust once and then never looking at it again isn't the answer — regular updating and assurance that all your assets are documented and owned properly is.
2.  We make sure that the guardians you have named for your minor children, the trustees you have chosen to carry out the terms of your trust, and the agents you designate to make health care decisions for you in case you cannot make them yourself are still the people you want in charge.
3.  We help you record your values, experiences, family history and other important intangibles you want to pass on to future generations so they are never lost.  Our estate plans cover far more than just your money, focusing on what matters most — your values, insights, stories and experience.  The things most often lost when someone dies.
As a Personal Family Lawyer®, I can further advise you on all your options and make things as easy as possible for your family during a Family Wealth Planning Session.  If you would like to have a talk about estate planning for your family, call our office today to schedule a time for us to sit down and talk.
To your family's health, wealth and happiness!
David Feakes
P.S.  Want to get started on the most important planning you'll ever do for your family?  Give our office a call at (978) 263-6900 to get started.  You'll be so glad you did.
David Feakes is the owner of The Parents Estate Planning Law Firm, PC – a law firm for families in the Acton, Massachusetts area. David helps parents protect the people they love the most.  If you would like to receive David's exclusive, free report, "Six Major Mistakes To Avoid When Choosing An Estate Planning Attorney,"  you can get it right here.
The following two tabs change content below.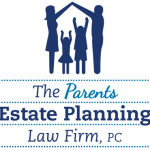 The Parents Estate Planning Law Firm, PC
At The Parents Estate Planning Law Firm, we answer your questions at your convenience; we stay in frequent communication; and we meet to discuss changes in life circumstances and in the law to ensure that your assets are protected.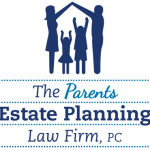 Latest posts by The Parents Estate Planning Law Firm, PC (see all)