I hope you've enjoyed reading and learning about estate planning during National Estate Planning Awareness Week. We believe that knowledge is powerful and being prepared is liberating- and we appreciate you, area parents, for partnering with us in our mission to educate families – especially young families – about the importance of planning.
To wrap up the week, I'd like to take a moment to summarize everything we've covered this week, (and a bit more, for good measure,) by directing you to the most frequently asked questions we receive here at the firm from parents, just like you.
We'll be announcing the winner of our National Estate Planning Awareness Week giveaway tomorrow. That lucky family will win an estate planning package for their family, valued at $1,250! Visit our Facebook page, or join us back here on the blog later this afternoon, to see if you've won!
If you have further questions, or would like to learn more about how we can help you protect your children, please call or email me to schedule your Family Wealth Planning Session. I'm happy to answer all of your questions and schedule a time for you to come in to create a plan that works for your family.
Thank you again for sharing and liking our posts during National Estate Planning Awareness Week.
Paula Feakes
Paula Feakes is the Client Services Director of The Parents Estate Planning Law Firm, PC- a law firm based in Acton, MA. Paula helps parents protect the people they love the most. To learn more, call 978-263-6900 or email [email protected].
[divider style='full']
Frequently Asked Questions:
Naming Guardians:
Wills and Trusts:
Other essential documents:
Estate Planning with our firm:
The following two tabs change content below.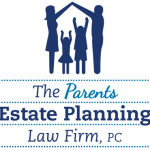 The Parents Estate Planning Law Firm, PC
At The Parents Estate Planning Law Firm, we answer your questions at your convenience; we stay in frequent communication; and we meet to discuss changes in life circumstances and in the law to ensure that your assets are protected.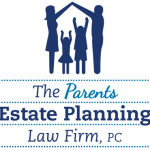 Latest posts by The Parents Estate Planning Law Firm, PC (see all)