Do you ever find yourself trying to motivate and inspire employees only to have them interpret your words as an expression of the bare minimum they have to accomplish in order to keep their jobs?  Almost without exception, great leaders have been great communicators.  (But being a great communicator alone is not enough).
Being a great communicator is about more than words; it's about more than the message.  It's also about the way the message is received.  One of your jobs is to make sure that your words are received in a way that maximizes their impact—to make sure that they inspire and motivate rather than falling on deaf ears.
The Gettysburg Address
The keynote speech given on the day ofLincoln's famousGettysburgaddress was not delivered by President Lincoln.  The keynote speech was a two hour oration presented by a man considered to be one of the greatest speakers of the time, Edward Everett.  But Mr. Everett's speech isn't remembered in light of President Lincoln's short address, which today is applauded as one of the grandest, most sublime and moving speeches ever delivered.
The difference between the two messages is quite simple.  Mr. Everett was a great speaker.  President Lincoln was a great communicator.  He knew that the message was more than just his words spoken out loud.  Rather than just speak, President Lincoln engaged a conversation with an audience that was hungry for his message.
Information versus Inspiration
Communication happens on two fronts.  You have to be informative, but you also have to inspire.  Guess which of those two should take precedence?  It's much easier to direct a motivated employee than it is to inspire an informed employee who doesn't share your goals.
If you, as a leader, can effectively impart your vision and determination into your employees, you will go much farther, achieve greater growth, and be more profitable than any amount of information could achieve.  It's here than many would-be leaders fall short.
Finding Your Voice
What you have to do is practice.  Like anything worthwhile, becoming an effective communicator will take a lot of hard work.  Here are some simple steps to help you get started:
Put your head and your heart into the message.  Appealing to emotion is often much more effective than appealing to logic.  Mix the two to craft an offer to your employees that they can't resist.
Simplify your message.  This doesn't mean "dumb it down."  It means cut to the core of what you want to say.  Make your words count.  Don't just speak because it sounds good.  Make the core of your message as powerful and active as it can be.
Know your audience and deliver your message on their terms.  It will give you the best chance of being heard.
Listen actively.  The audience is part of the message.  Receive and respond to the feedback you're getting, even if it's just energy in the room.
Share the truth, even if it's not good news.  The truth is powerful, and your willingness to share difficult truths will build your reputation and credibility as a person who should be respected and listened to.  It will make future communication that much easier.
The following two tabs change content below.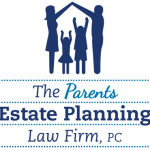 The Parents Estate Planning Law Firm, PC
At The Parents Estate Planning Law Firm, we answer your questions at your convenience; we stay in frequent communication; and we meet to discuss changes in life circumstances and in the law to ensure that your assets are protected.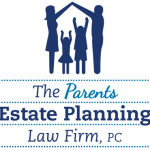 Latest posts by The Parents Estate Planning Law Firm, PC (see all)