A couple weeks ago we wrote Part I of this article, which addressed steps that need to be taken after the passing of a spouse or life partner.  Because there is so much to think about and do, we couldn't fit all the steps into one article, so today we'll address some other matters that will need your attention.
Just a quick recap
Last time we discussed the following things that need to be done after the death of a spouse or loved one:
Getting advice from a trusted professional or competent family member or friend.
Gather documents such as social security numbers, bills, marriage and birth certificates, titles to vehicles, mortgage records, etc.
Begin the process of probating the will—assuming you haven't worked with a Personal Family Lawyer and reduced the estate to avoid probate altogether, which is a step that you absolutely should consider.
Cash Flow
There are a few other very important things you need to do.  For example, you'll need to quickly assess your sources of income and your fixed expenses.  This is especially important if you weren't the person in charge of the home's finances (a story that is too common).
You'll need to figure out how much you owe monthly for the mortgage, utilities, insurance, groceries, and vehicle payments.  Next, you'll want to know what immediate sources of income are available to you: Pension payments, Social Security, IRA distributions, dividends, interest on savings, and wages.
Quickly formulating a short-term financial plan will allow you the breathing room to set up a comprehensive strategy for maintaining your wealth in the long-run.
Insurance
If you've lost a spouse or life partner, you might need to collect on an insurance policy.  If you don't a have a copy of the policy or an insurance agent that you can call, you might want to check with your spouse's employer (or former employer).  You can also look through checkbook registers and bank statements to determine if a policy premium was paid on a regular basis.  That will give you a clue as to whether a policy does in fact exist.
Other Odds and Ends
If your spouse or partner was employed at the time of death, check with the benefits administrator at his or her place of work, because there might be some benefits coming your way.  Besides life insurance benefits, you might be entitled to salary and bonuses, compensation for accrued vacation or leave time, stock options, and left-over funds in a medical savings account.  You'll also want to ask about rolling over a company 401(k) into an IRA.
Finally, if your loved one had an IRA and you are the only beneficiary, you can roll that into your own IRA without tax consequences, though you might be required to take a minimum distribution.  This is also the time to apply for social security benefits with the Social Security Administration.
Loss is Difficult
We know that losing a loved one is painful and that it's difficult to function when your life is filled with grief.  But we are here to help and serve you, preferably well in advance of any loss that you might suffer, because planning ahead makes all the difference in the world.  Planning ahead removes pressure and uncertainty from a painful situation.
To your family's health, wealth and happiness!
David Feakes
P.S.  Want to get started on the most important planning you'll ever do for your family?  Give our office a call at (978) 263-6900 to get started.  You'll be so glad you did.
David Feakes is the owner of The Parents Estate Planning Law Firm, PC – a law firm for families in the Acton, Massachusetts area.  David helps parents protect the people they love the most.  If you would like to receive David's exclusive, free report, "Six Major Mistakes To Avoid When Choosing An Estate Planning Attorney,"  you can get it right here.
The following two tabs change content below.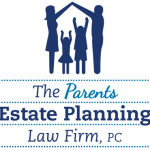 The Parents Estate Planning Law Firm, PC
At The Parents Estate Planning Law Firm, we answer your questions at your convenience; we stay in frequent communication; and we meet to discuss changes in life circumstances and in the law to ensure that your assets are protected.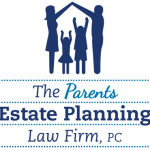 Latest posts by The Parents Estate Planning Law Firm, PC (see all)