No doubt about it, 2010 was a tough year for employers and the 10% of the working population looking for jobs.
Things are looking up this year.
More businesses are hiring and the economy is slowly moving forward.
With this potential increase in hiring comes increased need for appropriate pre-employment screening to ensure that you're getting the right employees for your small business.  There are a lot of potential candidates out there and competition is fierce.  Make sure you're choosing the right candidate for the job.
According to the Aberdeen Group, a leading human resources industry analyst firm, three areas are trending to be the hot topics in hiring and employment screening in 2011.  Make sure you're prepared to deal with them:
1.         Comprehensive Background Screening
The fact that there are so many qualified candidates out there looking for jobs makes it even more important to do a complete background screening on potential candidates. Make sure you're looking at more than just their resume.  Research has shown that companies who completely screen candidates – that means, at the very least, a criminal background check, employment/education verification and reference checks  – actually hired more quality people with the right skill sets for the positions they were filling.  Full background checks may be time consuming but they will pay great dividends for your business in the long run.
2.         Social Media Screening
Many companies are using the internet for screening potential new hires and we don't just mean Google searches. Employers are looking at social networking sites like Facebook and LinkedIn to check out candidates. While that may make perfect sense, exercise caution. If you don't use these resources properly, you could find yourself in trouble with the Equal Employment Opportunity Commission or even subject to claims under the Fair Credit Reporting Act.  Talk to an attorney before you rely on what you find on social media sites to make hiring decisions to make sure you're following the law.
 3.        Employment Legislation Update
Employment law changes all the time. And changes in legislation aren't something that happens in D.C. and stays in D.C. You need to remain current on how those legislation changes affect your business and how you hire. Two areas to pay particular attention to this year are medical marijuana and using credit reports for employment screening.
Fourteen states and the District of Columbia have now legalized medical marijuana. If you have a 100% drug free policy for your business, you can refuse to hire someone who tests positive for marijuana even if they have a medical marijuana permit; however, if you terminate an employee for testing positive for marijuana and they have a medical marijuana permit, you could be facing lawsuits for wrongful discharge based on disability discrimination.   Talk to your attorney and have your company policy reviewed to ensure that you handle this potential problem correctly.
As for using credit reports to screen candidates, several states including Hawaii, Oregon, Washington and Illinois have passed laws that govern how credit reports can be used in the employment screening process.  The EEOC is currently reviewing their use as a possible discriminatory practice and there is much speculation that the use of credit reports may be prohibited completely. If you use credit reports as part of your pre-employment screening process, make sure you're doing it properly. Talk to your attorney for guidance. You could be running the risk of a discrimination lawsuit.
Keep these three issues on your hiring radar for 2011 and make sure that your hiring process is legal. And stay current on employment law changes.
The following two tabs change content below.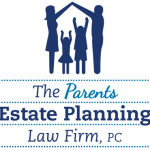 The Parents Estate Planning Law Firm, PC
At The Parents Estate Planning Law Firm, we answer your questions at your convenience; we stay in frequent communication; and we meet to discuss changes in life circumstances and in the law to ensure that your assets are protected.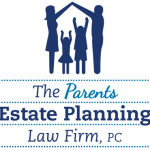 Latest posts by The Parents Estate Planning Law Firm, PC (see all)