One of the most daunting chores you can face as a small business owner is compliance with FMLA (the Family Medical Leave Act.)
Just when you think you have a handle on it, something changes and you have to go back to the books to make sure you fully understand what is and is not covered.
Make sure your supervisory personnel are fully aware of the requirements as well.
To protect yourself and your business, make sure that these common misconceptions about FMLA aren't about to land you in court.
1. If it's going to cause a serious problem for the company, you can deny FMLA leave.
Wrong.
If your company is covered by FMLA you have to grant leave to any employee who is eligible and meets the standards for one of the FMLA leaves available.
If the employee meets the requirements, it doesn't matter what it will cost you to cover their position or how inconvenient it may be, you have to approve the leave.  Make sure your managers know these are not discretionary leaves.  If they deny an eligible employee, your next stop will be the courthouse to defend a lawsuit – and you will lose.
2. You can give the employee a hard time for requesting FMLA leave.  After all, it's a free country, you can say what you want.
Sure you can…if you want to defend a retaliation charge further down the line.
If you're openly unpleasant or in any way threatening to the employee requesting the leave, you could be setting yourself up for a lawsuit alleging retaliation if you have to discipline or even terminate the same employee after they return from leave.
Remind your managers that they must have good documentation for any disciplinary action or termination but especially in cases where the employee has taken FMLA leave.
3. The exigency leave provision is for emergencies only.
Not necessarily.
The exigency leave provision within FMLA is broad.  An eligible employee is entitled to exigency leave if the need arises under any of the following events:
Short notice deployment – if covered military personnel are notified of a deployment within 7 calendar days.
Child care and school activities – if a covered employee needs to provide or arrange for child care due to an urgent need (not just as a matter of routine or on a regular basis).  This includes time off needed to transfer to a new school or daycare or to attend meetings at school or daycare.
Military events or related activities – if a covered employee needs to attend an official military ceremony, program or event in relation to active duty status.
Financial and legal arrangements – to tend to financial or legal arrangements.
Counseling – if an eligible employee needs to attend counseling for a child, a covered military member, or for themselves.
Rest and recuperation – if an eligible employee needs to spend time with a covered military member home on short term or temporary lave during their deployment.
Post-deployment activities – for up to 90 days after the end of deployment, an eligible employee can take leave to attend ceremonies, reintegration briefings and/or events, or any other official ceremony sponsored by the military, or to attend to matters that arise due to the death of a covered military member.
Additional covered activities – if an eligible employee needs to address other events that qualify as an emergency as agreed by you and the employee.
Don't take chances with adherence to FMLA requirements.  You and your managers could be held personally liable for failure to abide by the rules.
Call us. We can help you wade through the FMLA.
The following two tabs change content below.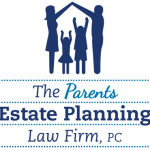 The Parents Estate Planning Law Firm, PC
At The Parents Estate Planning Law Firm, we answer your questions at your convenience; we stay in frequent communication; and we meet to discuss changes in life circumstances and in the law to ensure that your assets are protected.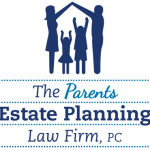 Latest posts by The Parents Estate Planning Law Firm, PC (see all)