Everyone is looking for ways to save these days.
Your small business is no exception.
You can't afford to cut any more personnel so now you're thinking of cutting salaries…
Before you take out the red pen and start slashing employee wages, make sure you understand the legal issues you could be dealing with.  You could end up spending more in legal fees than you saved in cutting pay.
What To Do First
Before you announce the first salary cut, make sure you review individual employment agreements, offer letters, and any collective bargaining agreements that apply to your employees.  Employment agreements that give you the right to terminate at will do not give you the right to reduce compensation at will unless you specified that in the agreement.  Coordinate any pay cuts with the requirements of the Fair Labor Standards Act, wage payment and other laws and any collective bargaining agreements if you employ union workers.
Under most state wage payment and collection laws, you must give your employees reasonable notice before you cut their hours or rate of pay.  While no specific amount of time may be required, you should give them as much notice as you possibly can and you must tell them before the change goes into effect.
How To Cut Wages
The safest and cleanest way to legally cut wages is an across the board cut.  That way all employees are treated equally and no one can claim that they were treated unfairly.
However, that may not be the best choice for you for business reasons. You might be better off using the same type of formula for cutting wages that you would normally use for cutting headcount.  If you decide to cut pay for specific positions, be objective about it and document everything.
And beware, even if you treat everyone in a particular employment classification equally, you can still be subject to claims.  For example, if you choose a particular classification that has more female than male employees, you could be looking at a discrimination claim.
Your legal risk is even greater if you choose specific employees within an employee group for cuts.  Make sure you define, apply and document the criteria for every single pay cut you make so you can illustrate how these specific employees were chosen.
Act in Haste, Repent in Leisure
That's a very old phrase but it is definitely applicable in this case.  Your company may be hemorrhaging red ink and you want to act now to stop the flow.  But acting in haste without careful consideration for all options when it comes to employee compensation can expose you to legal claims that are very expensive to defend.  You could end up doing more harm than good.
Before you take the drastic step of cutting salaries to balance your books, talk to us.
The following two tabs change content below.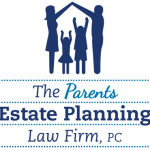 The Parents Estate Planning Law Firm, PC
At The Parents Estate Planning Law Firm, we answer your questions at your convenience; we stay in frequent communication; and we meet to discuss changes in life circumstances and in the law to ensure that your assets are protected.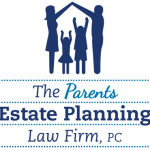 Latest posts by The Parents Estate Planning Law Firm, PC (see all)