What's the story with Paul Newman's will? As is often the case with celebrity wills (Heath Ledger, Leona Helmsley, and Anna Nicole Smith, most recently), Paul Newman's will is posted to the Internet. You can go ahead and read it here if you're interested.
There is a lesson for you in Paul Newman's will. It's this – all wills are public documents when they are filed with the probate court. Yours will be too. Now, yours may not make it to the Internet, but your will can be read by anyone who makes an effort to go and look it up.
Why should that matter to you? Well, do you want a stranger (or worse, a scam artist or predator) to know how much money you left to your children and when they are going to receive it? That is what can (and often does) happen if you leave your money and property to your family through a will.
The better way to leave your assets is to use a fully-funded living trust. During your life, you transfer your money and real estate to your trust. While you are alive, you continue using these assets as freely as if you still owned them in your own name – you don't lose any control. And, when you die, those assets are distributed to your family privately. Unlike your will, your trust is not filed publicly – it remains a private document, the details known only to your trustee and family (or anyone else you designate).
To your family's health, wealth and happiness!
David Feakes
P.S.  Want to get started on the most important planning you'll ever do for your family?  Give our office a call at (978) 263-6900 to get started.  You'll be so glad you did.
David Feakes is the owner of The Parents Estate Planning Law Firm, PC – a law firm for families in the Acton, Massachusetts area.  David helps parents protect the people they love the most.  If you would like to receive David's exclusive, free report, "Six Major Mistakes To Avoid When Choosing An Estate Planning Attorney,"  you can get it right here.
The following two tabs change content below.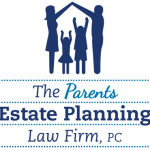 The Parents Estate Planning Law Firm, PC
At The Parents Estate Planning Law Firm, we answer your questions at your convenience; we stay in frequent communication; and we meet to discuss changes in life circumstances and in the law to ensure that your assets are protected.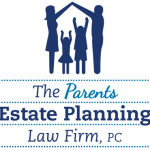 Latest posts by The Parents Estate Planning Law Firm, PC (see all)