Citibank has been taking a bit of a pounding in the press lately – most recently on the front page of the Wall Street Journal because of their $400 million deal for naming rights to the New York Mets' new stadium (while also accepting TARP money).
But, I have a very nice story to tell about Citibank.
I have a business credit card with Citibank. It comes with a very low interest rate (the kind of interest rate that looks more at home on a mortgage).
This week, I learned that our monthly payment to Citibank was entered incorrectly in our billing and bookkeeping software. While we paid our bill on time, we inadvertently paid less than the minimum due. When I realized the error, I immediately made an additional payment to make up the difference. Unfortunately, the missed minimum payment caused our interest rate to quardruple (yes, quadruple!).
So, I called Citibank customer service. I was expecting a long wait on hold and to be passed up a chain of command until I reached someone who had the authority to help me undo the damage.
To my surprise, a customer service rep. named Lisa answered quickly. She sounded mature, smart, confident, and local. I explained my situation and asked her if she could reset my interest rate. Instead of passing me along to a supervisor, Lisa looked into my account, and within a couple of minutes, told me she has reset my interest rate.  I could expect to see a credit for the excess finance charge within two days. Two days later, the credit appeared.
Finally, a big company that treats its customers like important people. No transferring my call overseas, no passing the buck, no "sorry, there is nothing I can do for you." Just a simple, "let me see how I can help you."
Thanks, Citibank (and especially, Lisa)!
To your family's health, wealth and happiness!
David Feakes
P.S.  Want to get started on the most important planning you'll ever do for your family?  Give our office a call at (978) 263-6900 to get started.  You'll be so glad you did.
David Feakes is the owner of The Parents Estate Planning Law Firm, PC – a law firm for families in the Acton, Massachusetts area. David helps parents protect the people they love the most.  If you would like to receive David's exclusive, free report, "Six Major Mistakes To Avoid When Choosing An Estate Planning Attorney,"  you can get it right here.
The following two tabs change content below.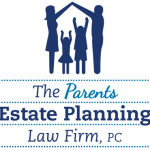 The Parents Estate Planning Law Firm, PC
At The Parents Estate Planning Law Firm, we answer your questions at your convenience; we stay in frequent communication; and we meet to discuss changes in life circumstances and in the law to ensure that your assets are protected.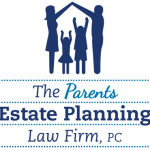 Latest posts by The Parents Estate Planning Law Firm, PC (see all)