Sorry to jump into a discussion about sports here, but it has to be done.  Have you ever been to a high school football game?  How about a professional football game?  Hopefully you've seen both (at least on television).  If you haven't, keep reading because we will make a point.
What's the difference between high school teams and the pro teams?  Well, there are obviously a lot of differences, but let's focus on one key difference.  High school football teams are comprised of young people who play football but also typically have other obligations and interests vying for their attention.  Professional football players, on the other hand, are uniquely aligned in that their main focus is on the game of football.  Everything else takes a backseat.  When a pro team takes the field, all eleven players on each team share a single-minded goal, and they share similar levels of passion and commitment to achieving that goal.  When not in a game, professional football teams practice relentlessly and study their opponents to a degree that is incomprehensible to most of us.  They do that so when they step on the field of play, they are prepared to do whatever it takes to win the game.
You are a professional.  Are the players on your team sharing your goals and your level of commitment to achieving those goals?  Are you (and is your team) prepared to share the field of play that your business occupies, or are you "winging it"?
Getting The Players to Play
Your employees are your team.  You need to show and convince them that they are professionals in the same way that professional football players know they are professionals.  After all, the only difference between a pro and an amateur is a paycheck.  If you pay your employees, then they are professionals, but it's your job to motivate them to act like it.  Money alone isn't enough.  That's why NFL teams have coaches!
Aligning Goals
On game day, football players all share one objective: Win the game.  What's interesting to notice is that they all have different reasons for wanting to win.  Some (MANY) are just simply highly competitive, and they want to win for the sake of winning.  Others have monetary goals.  And some might even do it because they want to famous.  Each player has a unique goal, but they are all convinced that the best way to reach their unique goals is to win at football.
One sure fire way to motivate your employees is to understand their individual goals and to show them how they can reach those goals by making your business successful.  Think about yourself for a second.  Does your business serve a larger purpose in your life?  If you're like most people, the answer is "yes."  You work hard in your business to reach goals that probably have nothing to do with business!  Your employees have personal goals, and if you can convince them that your success will aid them in achieving their personal dreams, well . . . you know what happens then.
The following two tabs change content below.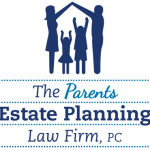 The Parents Estate Planning Law Firm, PC
At The Parents Estate Planning Law Firm, we answer your questions at your convenience; we stay in frequent communication; and we meet to discuss changes in life circumstances and in the law to ensure that your assets are protected.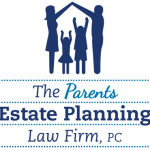 Latest posts by The Parents Estate Planning Law Firm, PC (see all)