You might have heard the saying "get in your customer's head."  Unfortunately, that's literally impossible.  Besides that, it's tough to even begin trying.  Most business owners (and most people who want to start a business) are good technicians—they are good at solving particular problems for people, or they are good at designing, developing, and producing desirable products.  You might believe that the product or service you provide is the sole reason for the existence of your business, but that's only partially correct.  There's more to delivering value than getting the details of your service or product right.
It's true that there is great value in the products and services provided by businesses.  Otherwise, there wouldn't be profitability, and there certainly wouldn't be repeat customers.  But don't make the mistake of believing that your products or services are the only source of value for you and your business, because that belief will cost you money.
Where Is The Value?
Before delving into hidden sources of value and profitability, it's important to remind you that value lies in the perception of your customers.  You might intentionally create value, but you might also unintentionally create or destroy it.  Awareness of your processes and how they might be perceived by your customers is a key to recognizing the full extent of the value that your customers receive.  Customers are willing to pay for value, so by increasing perceived value in the eyes of your clients, you will ultimately increase the profitability of your business.
Delivering the Goods
The manner in which you deliver your goods or services is a major opportunity for you to create value in the eyes of your customers.  Think about a car dealership, for example.  Delivery of the vehicle is a major part of the process of car buying, so much so that it is a separate step in the sales process, often with a staff dedicated to nothing except making the experience a positive one.
Now we're not saying that you have to mimic car dealerships, but there is a lesson in their dedication to making delivery an enjoyable experience in itself.  The lesson is that customers see value in an effective, positive delivery process.  When your delivery process is impressive, when your customers love the experience of taking delivery, they are likely to be repeat customers, and they are likely to provide you with the best marketing known to business: Word of mouth referrals.
Creating an exceptional experience requires that you go the extra mile to appeal to your customers' sensory perception.  If you sell products, for example, that might mean using Federal Express rather than the postal service, since the former is widely associated with excellence, speed, and efficiency—associations that will translate to your products and your business.  The trick is to craft an experience that fits and is unique to your business.  Spend some time thinking about how you can make your delivery experience unique in your industry and valuable to your customers.  It's worth the investment.
As you're thinking through this issue, consider the following types of businesses and how they deliver their services in valuable ways:
Spas and gyms
Video rental services (kiosks and stores)
Grocery stores
The following two tabs change content below.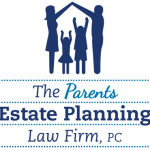 The Parents Estate Planning Law Firm, PC
At The Parents Estate Planning Law Firm, we answer your questions at your convenience; we stay in frequent communication; and we meet to discuss changes in life circumstances and in the law to ensure that your assets are protected.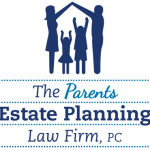 Latest posts by The Parents Estate Planning Law Firm, PC (see all)