When you look around your holiday table this year, you will probably not be thinking about permanent, legal guardians for your children. But, perhaps you should.
We don't have to tell you that having the wrong (or no) legal guardians designated to care for your children (if you are no longer alive and able to) may be a disastrous situation of the highest order. Custody battles can wreak havoc on your family and create myriad issues for your children and heirs. That crisis is completely avoidable: designating legal short and long-term guardians ensures that your child will never spend a moment in the hands of a stranger, or of someone you wouldn't choose.
For many people, however, a choice just isn't immediately apparent. As parents ourselves, we know how difficult it can be to think about your child's life without you in it, and how much harder it is to imagine someone else raising them and sharing in all the major moments.  Though the choice is a personal one for every parent, starting from an objective place can make this essential planning task a little easier.
Factors to Consider When Choosing Permanent Legal Guardians for your Minor Children
We've created this list to help you think about your children's guardians. You may wish to consider the following factors, in addition to any other personal factors about which you feel strongly.
Personal Values. Try to determine which potential guardians most closely align with your own or, absent that, which potential guardians are most familiar with your own personal values and would try to encourage and communicate those to your children in your absence.
Parenting Philosophies and Disciplinary Style. This might include preferences regarding such matters as diet, sleeping, certain methods of discipline, television viewing.
Relationship With Your Children. Evaluate the existence, quality, and nature of the potential guardian's relationship with your children as well as the quantity of time she or he has spent with children.  How do your children feel about her or him?
Location. Consider the potential impact and effects of moving on your minor children in the aftermath of losing both of their parents and how often your children would be able to see and visit with the friends and family with whom they have spent the most time and are most comfortable and familiar.
Age. Look at the ages of the potential guardian and her or his own family and how it relates to your children's current approximate ages.
Physical and Mental Health. Is the potential guardian and her or his present partner or spouse physically and mentally healthy?  Do you have any concerns about the potential guardians' abilities to properly care for your children?
Lifestyle and Circumstance.  Is it important to you that the potential guardians be able to be "at home" at least part time with your minor children rather than, depending on their ages at the time, in full time care?  Does the potential guardian have a lifestyle that would easily support the addition of children or would that be a drastic change and if so, is it a change the guardian would really want for her or his own life?
Education and Life Experience. These tend to inform one's own personal values and impact one's financial security.  What would the potential guardian teach your children and what types of experiences would she or he provide and/or encourage?
Religious or Spiritual Philosophies. Does the potential guardian understand yours and your spouse or partner's religious or spiritual philosophies?  Does she or he respect differences of opinion and practices?  Do the potential guardians' friends, neighbors, and extended family share that respect?  Is it important to you that your children be raised in a particular faith or exposed to particular ethno-religious traditions?
Your Children's Preferences. To whom do your children exhibit a natural affinity and with whom (your family or friends) do they feel most comfortable?  Depending on your children's ages and maturity levels and without causing them undue anxiety, you may want to tactfully solicit their input.
In addition to these factors, you'll also want to consider what will happen if your first choice of guardian is no longer available, (or if it's a couple, what happens if they break up), who will care for your children until their permanent guardians can arrive (if they live more than 30 minutes away), and how to legally exclude the people you know you do NOT want raising your children.
For now, enjoy your holiday meal and family. Then, after the holidays are over, make it a point to review your guardianship designations and update, if necessary. As a Personal Family Lawyer®, I can further advise you on all your options and make things as easy as possible for your family during a Family Wealth Planning Session. When you're ready call our office today to schedule a time for us to sit down and talk.
To your family's health, wealth and happiness this holiday season, and the whole year through.
David Feakes
P.S. Want to get started on the most important planning you'll ever do for your family? Give our office a call at (978) 263-6900 to get started. You'll be so glad you did.
David Feakes is the owner of The Parents Estate Planning Law Firm, PC – a law firm for families in the Acton, Massachusetts area. David helps parents protect the people they love the most. If you would like to receive David's exclusive, free report, "Six Major Mistakes To Avoid When Choosing An Estate Planning Attorney," you can get it right here.
The following two tabs change content below.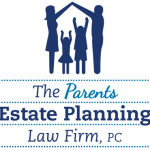 The Parents Estate Planning Law Firm, PC
At The Parents Estate Planning Law Firm, we answer your questions at your convenience; we stay in frequent communication; and we meet to discuss changes in life circumstances and in the law to ensure that your assets are protected.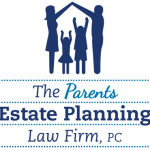 Latest posts by The Parents Estate Planning Law Firm, PC (see all)