We are so happy you are here. At The Parents Estate Planning Law Firm,PC, our name says it all: we are experts at planning for the future of families with children. David Feakes started the firm when he and his wife, Paula, were going through exactly what you are going through: facing the fear of the unknown when it came to their kids, and how they could protect them if the unthinkable were to happen.

Please take a look around our new site and see how we can help your family!! Our blog posts and videos may answer lingering questions you have, or help you to better understand what help you need. Be sure to sign up for our email newsletter, to be automatically informed on the issues that matter to you most: you kids, your estate and the futures of both.

Contact us here if you'd like to schedule a consultation!
The following two tabs change content below.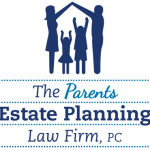 The Parents Estate Planning Law Firm, PC
At The Parents Estate Planning Law Firm, we answer your questions at your convenience; we stay in frequent communication; and we meet to discuss changes in life circumstances and in the law to ensure that your assets are protected.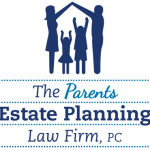 Latest posts by The Parents Estate Planning Law Firm, PC (see all)