Most of us hate reading instructions.  Have you ever wondered why it's so frustrating to turn to written directions in order to accomplish a task?  If not, it's important that you take the time to understand the widely repeated failures found in most sets of instructions so that you can avoid making those same mistakes in your business.
Where This Applies To You: Documented Systems
The thought of creating systems should be one of your top priorities.  That's true whether you're starting a new business or running an already successful enterprise.  Whenever your business is presented with a new repetitive task, you have an opportunity to create and implement systems.  As the owner of your business, it's your job to figure out the most efficient way to systematize tasks and then to document the systems so the appropriate person within your organization can follow step-by-step instructions to achieve your desired outcome with maximum efficiency.
Without written instructions in place, it's very difficult to effectively direct your employees in a consistent way.  It's also difficult to monitor how employees are completing their tasks and how they are innovating on or deviating from their jobs.  Most importantly, without written systems and operating procedures, it's impossible to know that essential tasks will be completed if you're not there to monitor everyone all the time.  The idea is to create accountability for job functions and systems, not just for you as an individual.  That way, the job gets done even when you're not around.
Even If You Have Them Written Down
Even if you do have systems documented, are they clear, results-oriented, and enjoyable?  Or do your employees dread them as much as most of us hate reading instructions generally?  There are a few simple steps you can take to ensure that your employees actually achieve the results you want, but it will require you to be very involved in most tasks, at least initially.  Here's what you can do:
State the overall outcome that you want to achieve with the system.
Be clear on the exact steps that are absolutely required.
Automate where possible (i.e. remove humans from the equation).
With regard to steps that aren't absolutely necessary, give your employees license to improvise and improve.
Be open to feedback and to suggestions as to how systems can be improved.  Remember, your employees are in the trenches with these systems, and they might see things that you missed when initially creating the systems.  Plus, without an opportunity to provide input or improvise, your system might be perceived as another boring set of instructions.
An Example
Think about a restaurant for a second.  Lots of images probably pop into your mind when you think of restaurants, but just for a second, think about the busboys.  What do they do?  They clean, right?  They clear tables so that new customers can be seated.  But they do a lot more than that.  Good restaurants have procedures in place that make it clear busboys are to (i) ensure that customer needs are met by providing a clean environment, and (ii) spelling out exactly how much time it should take to clear tables.
While tasks will be specifically delineated (e.g. clean light fixtures, sweep parking lot, and wipe down windowsills prior to opening), a good written system will give busboys license to meet customer needs (e.g. if someone needs a water refill) and improvise to make the environment cleaner and more enjoyable if a problem is observed.  Make the objective as clear as possible, and then create incentives to let your people achieve those outcomes.  An incentive is a reward for simply following the specific directions outlined in your written systems.
Systems In Broader Context
Besides accomplishing the day to day operational needs of your business, systems can play a much larger role.  You can implement systems to take care of your legal, tax, finance, insurance, and employee administrative matters.  Putting systems like that in place will allow you to focus on growing your business and not just keeping it afloat.  We have helped countless businesses set up systems, and we can help you too.
The following two tabs change content below.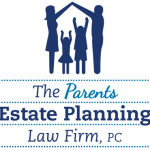 The Parents Estate Planning Law Firm, PC
At The Parents Estate Planning Law Firm, we answer your questions at your convenience; we stay in frequent communication; and we meet to discuss changes in life circumstances and in the law to ensure that your assets are protected.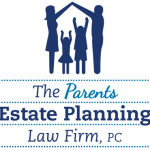 Latest posts by The Parents Estate Planning Law Firm, PC (see all)