Having extra cash on hand for your business is essential to long-term growth.  Think of the things you can do with it:
Buy Equipment
Hire Employees
Maintain or Increase Inventory
Improve Products
Test New Markets
Advertise
Expand to New Locations
Hold it as a Hedge Against Lackluster Economic Conditions
That list could be a lot longer, but you get the idea.  Here's the question: When it comes time to pursue any of the essential opportunities listed above, when you feel the urge to grow your business–why does it seem like such a struggle to find "extra" cash?
Cash should be a tool that you use to provide your customers with a better experience which, in turn, will lead to you having more cash.  It's really that simple.  So if you need cash for growth, focus on optimizing the experience that you're delivering to your customers and the money will follow.
Planning for Cash Needs
Many business owners simply fail to plan ahead specifically for their cash needs.  It's one thing to plan an expansion and even budget for the growth.  It's an entirely different thing to plan on procuring the needed cash.
You already know that you have daily cash needs, but "extra" cash is built up through careful planning and strategic thinking.  Before you can take your business to the next level, you must first generate cash that goes beyond your daily operational needs.  The moral of the story: If you're going to grow your business, then you must learn to strategically manage your cash so that it can support your vision.
Cash Flow Questions
You need to define your goals clearly before you can even begin to understand why increased cash flow is important or how you can ramp up cash flow.  But once you've defined your goals and determined how much money you need, you next have to analyze your relationship with money.  How do you manage it (or mismanage it)?  Where is money falling through the cracks?  What activities can your business pursue to generate some additional marginal profits?
Once you're very clear on the answers to those questions you can begin to formally plan a strategy for growth.  Easier said than done.  Also, be very clear on which of your inner business personalities is running the show with respect to money: Is it the risk-taking entrepreneur, the number crunching manager, or the technician who sees no value in extra money and might even waste it?
Be Clear
Be very clear on which of your inner business personalities is running the show and on what you want to achieve, and then devise a strategy that will take you from A to Z by leveraging your strengths and eliminating your weaknesses.
The following two tabs change content below.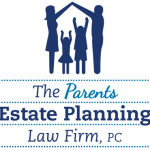 The Parents Estate Planning Law Firm, PC
At The Parents Estate Planning Law Firm, we answer your questions at your convenience; we stay in frequent communication; and we meet to discuss changes in life circumstances and in the law to ensure that your assets are protected.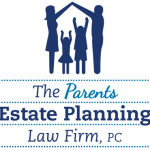 Latest posts by The Parents Estate Planning Law Firm, PC (see all)