The Parents Estate Planning Law Firm, is proud to announce the addition of Emily R. Spector as an Associate Attorney.
In her new role at the growing estate planning firm, Spector focuses on estate planning for parents with young children, helping them to create comprehensive plans that will protect their children, their families, and their wealth – no matter what. As a parent of a young child, Spector relates to her clients on a personal level, empathizing with their needs, concerns, and goals for the future.
"I am passionate about working with our clients to put together the puzzle pieces of an estate plan," says Spector. "I enjoy helping them achieve the peace of mind that comes with protecting their families."
Spector has been practicing exclusively in Trusts and Estates since graduating from New England Law, where she received her J.D. She brings extensive knowledge of estate planning and trust and probate administration to the firm and aims to use her skills and experience to make the future a little clearer and a little more manageable for families across Massachusetts.
Established in 1998 by its owner and president, David Feakes, The Parents Estate Planning Law Firm, PC helps parents protect the people they love the most. www.parentsestateplanning.com
The following two tabs change content below.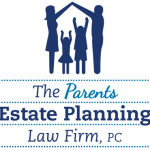 The Parents Estate Planning Law Firm, PC
At The Parents Estate Planning Law Firm, we answer your questions at your convenience; we stay in frequent communication; and we meet to discuss changes in life circumstances and in the law to ensure that your assets are protected.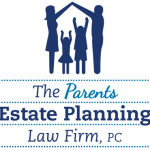 Latest posts by The Parents Estate Planning Law Firm, PC (see all)