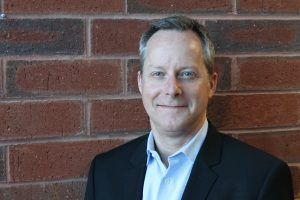 David Feakes
Owner/Founder
A talented attorney dedicated to helping individuals and families make the very best legal decisions, David has been practicing law in Massachusetts since 1990.  His practice focuses on estate planning, wealth transfer, and asset protection.  He develops lifelong relationships with his clients, serving as a trusted advisor to them and to their families.  David expertly guides his clients as they preserve and protect their assets, loved ones and legacies, including their intellectual, spiritual, and human assets.
David received his law degree from Suffolk University in Boston, MA and a B.B.A. in Management from the University of Massachusetts, Amherst.  Following law school, David worked for eight years as an attorney with a sophisticated litigation firm in Boston.  In 1998, seeking ways to create lasting relationships with his clients and more time with his own family, David started his own law firm.  In addition to his work as a Personal Family Lawyer®, David is active in local business and community organizations.  He has served on the Board of Directors of the Middlesex West Chamber of Commerce, Congregation Beth Elohim, and the Infant, Toddler Children's Center in Acton, MA.  David frequently speaks on family, wealth and estate planning topics to schools and community groups.
Most importantly, David is a husband and a dad.  He and his wife, Paula, are the proud parents of two daughters, Hannah and Sadie.  Because David has planned for and protected his own family, he can offer his unique insight and perspective to his clients as they do the same for their families.
Emily Spector
Attorney
Emily joined the firm in 2019, having been drawn to its mission. She is passionate about working with her clients to put together the puzzle pieces of an estate plan, to help them achieve the peace of mind of protecting their families. Emily aims to use her skills and experience to make the future a little clearer and a little more manageable. As a parent of a young child, she is able to relate to her clients on a more personal level, empathizing with their needs and concerns.
Emily received her J.D. in 2009 from New England Law, where she attended school at night, while also working full time, and her B.A. from American University. She has been practicing exclusively in Trusts and Estates since graduating from law school, and brings extensive knowledge of estate planning and trust and probate administration to the firm.
Emily lives in Sudbury with her husband and son. In her spare time (if she can find any,) she enjoys cooking, photography, and finding new binge-worthy television shows. Emily is happiest when she is near the ocean.
James Steele
Attorney
James is enthusiastic about sharing with families the peace of mind that comes with a thoughtful and comprehensive estate plan, particularly those with children for whom guardianship is needed.  His goal is to make planning easy, approachable, and accessible for all clients by partnering with them to develop and create a plan that works for their individual needs.
James began his career as in house counsel for large multi-national corporations such as NIKE, Publicis, and most recently, Timberland, all the while feeling the pull to connect with clients on a more personal level.
He earned his undergraduate degree from the University of New Hampshire and received his J.D in 2003 from the University of New Hampshire Franklin Pierce School of Law. Most recently, James earned his L.L.M. in Elder Law and Estate Planning in 2020 from Western New England University School of Law.
For fun, James is a professional Voice Over Actor. We are waiting to see which of our clients is the first to recognize one of his commercials!
James and his husband, Michael, live in Carlisle with their two amazing children, Hadley and Henry. When not involved in swimming, soccer, and dance, or wrangling their puppy, Arlo, any free time has them on the road, exploring New England and beyond.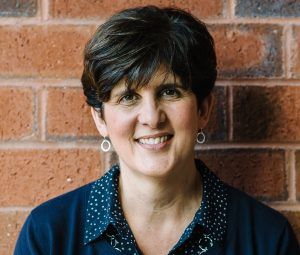 Paula Feakes
Director of Marketing and Client Services
Paula Feakes (yes, David's wife of 25 years) joined the firm in January 2008 as Client Services Director after being "at home" with their two daughters for five years.  Throughout the years, her role has changed and she now proudly holds the following titles:  Client Services and Marketing Director and Firm Administrator!
Paula formerly worked in Boston as a Senior Recruiter for Hollister Associates where she developed, maintained, and serviced major clients, which included some of the largest financial, high-tech and legal firms in Boston.
In her spare time, Paula enjoys gardening and photography.  Paula and David live in Stow with their two daughters, Hannah and Sadie, and their yellow lab, Daisy.
Emily Drohan
Marketing Manager
Emily Drohan is the newest addition to the Parents Estate Planning Team; she is the Marketing Manager as of June 2021. She is excited to develop and implement strong marketing content to the firm's loyal customer base as well as provide an excellent vision for the firm's success.
Emily has over seven years of marketing, customer relations, and event experience making her knowledgeable and valuable in her role. Emily attended Endicott College where she received a Bachelor's in Sports Management and Marketing.
She lives in Hubbardston with her Husband Steve and their two dogs, Jack and Boone. Aside from spending time with her furry friends, she enjoys traveling and exploring new places, eating good food, and being active by running, skiing, and hiking.
Kelly Broadbent
Client Concierge/Office Manager
Kelly joined the firm in 2020 as our Client Concierge/Office Manager.
In addition to her many years of experience in customer service, she also has an extensive background in office management.
Kelly grew up in Tewksbury and married her high school sweetheart. She has two children. Her daughter is living in New York City as a makeup artist and her son is a senior in high school.
She enjoys spending her free time visiting her daughter, shopping, traveling, hosting parties, and spending time with family and friends.
Lori Darling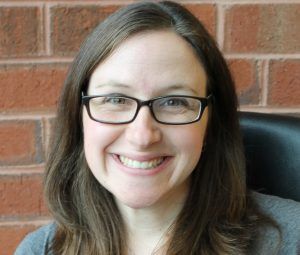 Client Services Coordinator
Lori joined the Team in October 2017 as the Firm's Client Services Coordinator. She looks forward to welcoming you to our firm and helping to address your family's individual needs. Prior to joining us, Lori spent 13 years organizing client events as a Sales Coordinator at a local hotel and nearby lakefront banquet facility.
Lori received a Bachelor's in Communications and Spanish from SUNY Cortland, and thoroughly enjoyed a Study Abroad experience in Salamanca Spain as well as additional travels throughout Europe.
She lives in Boxborough with her husband, two young sons, and two fluffy cats. In her free time, Lori loves family hikes, music and live concerts, traveling, cooking and baking, and time with friends and family.
Renata Santo
Paralegal
Renata joined the firm as our Paralegal in 2021.
She began her path to becoming our Paralegal as an intern with the Dana Farber Cancer Institute, conducting research about health disparities among minorities. From there, she worked for the Brazilian Worker Center in the Immigrant Defense Project and, most recently with Midland Credit Management as their Legal Assistant.
Renata received her Bachelor of Science in Psychology from the University of Massachusetts, Boston.
She loves hiking with her Beagle named Bobby, traveling, and, in her free time, she volunteers for the Northborough Food Pantry. She is also a foodie and loves to cook – we are all looking forward to the day she brings in her 'Fettucine Alfredo à la Renata'. 
Renata was drawn to our mission to help parents protect their families before a crisis strikes. She enjoys working with people to help make their lives easier and is looking forward to connecting with our clients!