David Feakes
Owner/Founder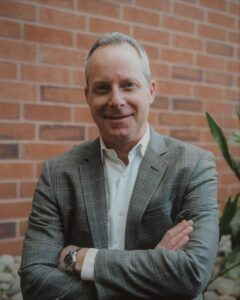 David Feakes is the founder and owner of The Parents Estate Planning Law Firm, PC. Seeking ways to connect and build long-term relationships with his clients, David started the firm in 1998 when his oldest daughter (now 24) was just a baby.
David and his wife, Paula (who joined the firm in 2008) wanted to connect with young parents to help them breathe easy knowing that if they created the right plan, there would never be any doubt about who would take care of their children. With this goal in mind, David joined the Family Wealth Planning Institute where he learned everything he could about estate planning for young families.
As David and Paula aged and their two daughters became young adults and moved away from home, they incorporated empty nester planning into their niche and now have a firm that truly serves every stage of parenting.
Everyone has a story they want to share.  David's story is not unique, but it did shape his career path to owning his own estate planning law firm.  David's parents divorced when he was young and his father was absent for most of David's childhood.  Having never felt truly protected by his father as a child, David is committed to ensuring his clients have the best protection in place for their children.
David works with his clients to guide them as they preserve and protect their assets, loved ones and legacies; their stories, guidance and advice – the intangible assets that are often forgotten in typical estate planning.
David received his law degree from Suffolk University in Boston, and a B.B.A. in Management from the University of Massachusetts, Amherst. He frequently speaks to parenting, community and professional groups on the importance of estate planning. 
In his free time, David enjoys skiing, star gazing, hiking with his dog, Stella, traveling, and reading.
Leah Kofos
Associate Attorney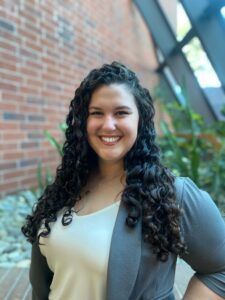 Leah Kofos is an associate with The Parents Estate Planning Law Firm, PC. She is passionate about finding creative ways to help clients protect their families and preserve their assets. Leah looks forward to working with you to bring your estate plan to life.
Leah received her B.A. in history from Bates College in 2015 and enjoyed a fantastic study abroad experience in Bath, England. She received her law degree from Suffolk University Law School in 2018, where she focused her studies in trusts and estates. Prior to joining The Parents Estate Planning Law Firm, Leah worked as an associate with the law firm of Mirick O'Connell for three years. In her free time, Leah loves to travel, volunteer, and spend time with family and friends. She also enjoys reading, visiting new places, and trying out new restaurants and coffee shops.
Paula Feakes
Director of Marketing and Client Services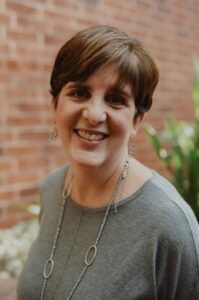 Paula Feakes (yes, David's wife of 29 years) joined the firm in January 2008 as Client Services Director after being "at home" with their two daughters for five years.  Throughout the years, her role has changed and she now proudly holds the following titles:  Client Services and Marketing Director and Firm Administrator!
Paula formerly worked in Boston as a Senior Recruiter for Hollister Associates where she developed, maintained, and serviced major clients, which included some of the largest financial, high-tech and legal firms in Boston.
In her spare time, Paula enjoys gardening, travelling, and photography. Now that she is an empty nester – her free time is spent hiking with, and doting on her Labradoodle, Stella.
Erin Strauss
Paralegal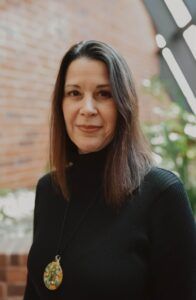 Before joining The Parents Estate Planning Law Firm, Erin worked as a Paralegal for the Middlesex District Attorney's Office. Prior to the DA's office, she worked for many years in the financial/investment industry. Erin received her Paralegal Certification and Bachelor of Legal Studies from the University of Massachusetts Lowell. She lives in Westford with her husband and two children. In her free time, she loves exploring New England and checking faraway destinations off her bucket list. Cooking meals for family and friends is how she relaxes. She also enjoys reading, taking additional legal coursework, and is an avid indoor plant collector and caretaker.
Rebecca Diaz
Paralegal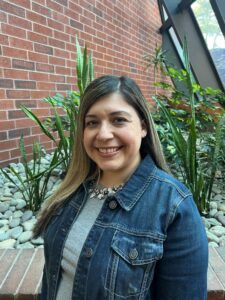 Rebecca brings three years' experience as a Paralegal in Workers Compensation with Eden Rafferty.  Prior to Eden Rafferty she was with the Worcester District Court, where she served as a Case Specialist in the Clerk's Office.
Rebecca earned her Bachelor of Arts degree in Prelaw from Pensacola Christian College in Florida.
She has extensive customer service experience, gained from working at law offices in many different practice areas. She is looking forward to working with our clients to help them with their estate planning.
In her free time, Rebecca enjoys spending time with family and friends, cooking, trying out local coffee shops and exploring hiking trails nearby.  She also loves being a Tia (Auntie) to her niece and nephew, spending as much time with them as possible.
Lori Darling
Client Services Coordinator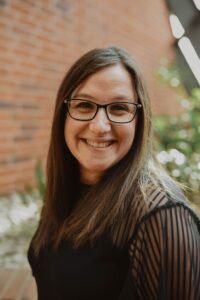 Lori joined the Team in October 2017 as the Firm's Client Services Coordinator. She looks forward to welcoming you to our firm and helping to address your family's individual needs. Prior to joining us, Lori spent 13 years organizing client events as a Sales Coordinator at a local hotel and nearby lakefront banquet facility.
Lori received a Bachelor's in Communications and Spanish from SUNY Cortland, and thoroughly enjoyed a Study Abroad experience in Salamanca Spain as well as additional travels throughout Europe.
She lives in Boxborough with her husband, two young sons, and two fluffy cats. In her free time, Lori loves family hikes, music and live concerts, traveling, cooking and baking, and time with friends and family.
Kelly Ring
Office Manager/Client Concierge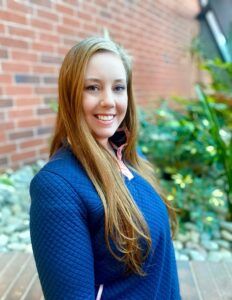 Kelly joined the firm as our Office Manager/Client Concierge in December of 2021. As our Client Concierge, she is looking forward to meeting new people and providing a welcoming and comfortable experience for all who come through the door (or meet us virtually). She lives in Westminster, where she is joined by her partner Rick, and 9-year-old daughter, Sofie, and three cats – Penny, Luna, and Kali. She and her family stay busy with sports, horseback riding, and hiking local trails. Sofie plays basketball and takes riding lessons and Ricky golfs frequently. Kelly enjoys exploring different restaurants, traveling around New England, frequenting O'Neil's Cinemas, and is famous for anything comfort food, and any Pioneer Woman recipes.
Alyssa Cucinotta
Client Services Liaison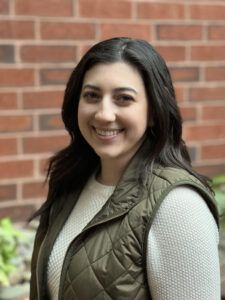 Alyssa joined The Parents Estate Planning Firm as the Client Services Liaison in February of 2022.
She is enthusiastic about supporting the firm with administrative, legal, and marketing needs and is eager to create a positive, welcoming environment for all clients.
Alyssa recently graduated from Southern New Hampshire University where she received a Bachelor's in Business Administration with a Marketing minor. She is also a passionate Real Estate Agent licensed in Massachusetts.
In her free time, Alyssa enjoys baking, trying new workout classes, and spending time with her friends and family. She is also an avid concert goer, reading enthusiast, and dog lover.