Art reflects life. Even a humorous television sitcom such as ABC's Modern Family touches on serious issues like guardianship and asset protection. A comprehensive estate plan can protect the things that matter most. For most, this means their property and their family.
Including provisions for the care of your children in your estate plan is essential for peace of mind. But many parents struggle with including such provisions as naming a legal guardian for their child in their plan. Indeed, even the fictional parents in the popular Modern Family struggled with this issue in a recent episode. While Jay and his new and much younger wife Gloria agonized and argued about who they should name as a legal guardian for their children, their children were left at risk that if something happened to Jay and Gloria before they decided and properly named guardians in a legal document, a judge would make the decision for them. Not ideal, under any circumstances.
When naming a legal guardian for your minor children, there are many factors to consider, such as whether the guardian has similar values to yours or can provide a welcoming home environment. But the toughest decisions are often the most important. Consider the outcome if you died without having legal protections for your children in place. Your children could be subject to conflict between relatives or they could be raised by someone you would never want, or in a way you wouldn't want. They could even temporarily be taken into the care of strangers.
Identifying and naming a legal guardian for your children in your estate plan is a difficult and important task. Don't put off naming a legal guardian for your child. While thinking about what will happen to your child if you die is difficult even for fictional parents, your kids deserve the protection and you deserve the peace of mind that a legal guardian can provide.
Unfortunately, even if you have made the hard decisions and worked with a lawyer to name legal guardians in a Will, your kids could still be at risk, because that would not take into account what happens if you become incapacitated, or if your named guardians all live far from your home, and it wouldn't protect against anyone who may challenge your decisions. The only way to ensure your kids are raised by the people you want, in the way you want, never taken into the care of strangers (even temporarily) and that your kids would never be raised by anyone you wouldn't want, is by creating a comprehensive Kids Protection Plan®, which only a select few lawyers, like us, are trained to prepare.
If you are ready to take that step, start by sitting down with us. As your Personal Family Lawyer®, we can walk you step by step through creating a comprehensive Kids Protection Plan® that not only names a legal guardian for your child in your Will, but also ensures your kids care is fully provided for, in the short-term and the long-term, and in the event of your incapacity.
Working with a trusted Personal Family Lawyer® will ensure your entire family is protected and cared for no matter what. We will help you make the very best financial and legal decisions throughout your life, and for the beyond. Estate planning can give your young family the peace of mind, confidence, and security you desire when it comes to the future well being of all members of your family. To schedule your complimentary two hour Family Wealth Planning Session, call our office at 978-263-6900 and mention this article.
To your family's health, wealth and happiness!
David Feakes
P.S. Want to get started on the most important planning you'll ever do for your family? Give our office a call at (978) 263-6900 to get started. You'll be so glad you did.
David Feakes is the owner of The Parents Estate Planning Law Firm, PC – a law firm for families in the Acton, Massachusetts area. David helps parents protect the people they love the most. If you would like to receive David's exclusive, free report, "Six Major Mistakes To Avoid When Choosing An Estate Planning Attorney," you can get it right here.
Image courtesy ABC.com
The following two tabs change content below.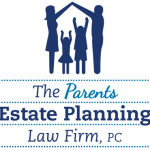 The Parents Estate Planning Law Firm, PC
At The Parents Estate Planning Law Firm, we answer your questions at your convenience; we stay in frequent communication; and we meet to discuss changes in life circumstances and in the law to ensure that your assets are protected.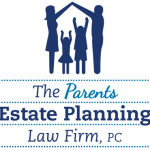 Latest posts by The Parents Estate Planning Law Firm, PC (see all)