The Parents Estate Planning Law Firm, PC is proud to announce the launch of our new resource hub for local parents, Wicked Smart Parents!
We've been working with parents for many, many years. Though we're meeting with them first and foremost to develop comprehensive estate plans, as "plugged-in" local professionals-and as parents ourselves- Paula and I will often be asked by our clients and partners who have children for recommendations. From "where is the best place to take my child for art lessons?" or "do you know of a judgment-free new mom group?" to "can you recommend an insurance professional we can trust?" we've fielded all sorts of parenting queries.
I guess it's natural that our lobby has become a hub of sorts, over the years, for these types of referrals and recommendations. After all, we work with parents every day!
We've learned that while all parents love their kids and want the very best for them, most are BUSY, and almost none have the time to sift through all of the options available online! How do you know a resource is worth the gamble in time and money? The "world-wide web" can be a great big place, especially when trusting someone with your precious children. We saw an opportunity to be a helpful resource to local parents by taking the trusted information, endorsements, and referrals we've gathered for area activities and sharing them on one simple site that's easy to read and use.
We're so excited to share it with you!
We've begun with carefully curated listings from local area business with whom we've worked (our girls have even attended classes at a few!) or that our clients have shared with us.
Wicked Smart Parents Categories include:
Places Kids Love to Play
Places Kids Love to Party
Places Kids Love to Create
Treats for Kids
Parent Education
Just for Fun
Please visit when you have a chance, and spread the word!
We'll be adding resources and categories every day over the next few weeks and will updating our top choices quarterly. Each category will be limited to just a few listings, so that parents know the resources they find on Wicked Smart Parents will be only the very best, and so the site will remain easy for busy parents to read through. There is NO pay-for-play- the recommendations are independent and do not include any advertisers. Just great places to take your kids, recommended by parents just like you.
To your family's health, wealth and happiness!
David Feakes
P.S. Want to get started on the most important planning you'll ever do for your family? Give our office a call at (978) 263-6900 to get started. You'll be so glad you did.
David Feakes is the owner of The Parents Estate Planning Law Firm, PC – a law firm for families in the Acton, Massachusetts area. David helps parents protect the people they love the most. If you would like to receive David's exclusive, free report, "Six Major Mistakes To Avoid When Choosing An Estate Planning Attorney," you can get it right here.
The following two tabs change content below.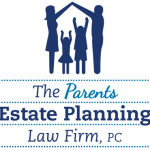 The Parents Estate Planning Law Firm, PC
At The Parents Estate Planning Law Firm, we answer your questions at your convenience; we stay in frequent communication; and we meet to discuss changes in life circumstances and in the law to ensure that your assets are protected.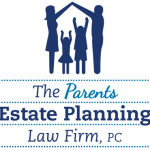 Latest posts by The Parents Estate Planning Law Firm, PC (see all)