We are fairly certain the last thing your 18-year-old kid is thinking about is an estate plan.  And you are probably not thinking about one for them either, but you should be.  Here's why:  once your child turns 18, you are no longer entitled to know about their medical records or make decisions about their medical treatment.
Can you imagine your child needing medical treatment in some college town and you are not able to help in any way without a court saying you can?  It can, and does, happen.
What you need to do is have your adult child fill out a health care proxy with a HIPAA release (HIPAA refers to the Health Information Portability and Accountability Act, the law that makes health records private for those over the age of 18).  On the form, your child can designate you as their agent, allowing you to have access to medical records and to make health care decisions for them in case they cannot do so themselves.
While you're at it, have your child complete a Durable Power of Attorney as well, which will give you the right to oversee their finances in case of incapacitation.
Hopefully you will never need to use these three documents, but having these necessary protections in place will give you both peace of mind.
As a Personal Family Lawyer®, I can further advise you on all your options and make things as easy as possible for your family during a Family Wealth Planning Session.  If you would like to have a talk about estate planning for your family, call our office today to schedule a time for us to sit down and talk.
To your family's health, wealth and happiness!
David Feakes
P.S.  Want to get started on the most important planning you'll ever do for your family?  Give our office a call at (978) 263-6900 to get started.  You'll be so glad you did.
David Feakes is the owner of The Parents Estate Planning Law Firm, PC – a law firm for families in the Acton, Massachusetts area.David helps parents protect the people they love the most.  If you would like to receive David's exclusive, free report, "Six Major Mistakes To Avoid When Choosing An Estate Planning Attorney,"  you can get it right here.
The following two tabs change content below.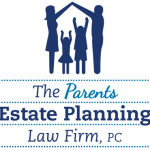 The Parents Estate Planning Law Firm, PC
At The Parents Estate Planning Law Firm, we answer your questions at your convenience; we stay in frequent communication; and we meet to discuss changes in life circumstances and in the law to ensure that your assets are protected.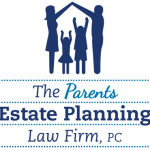 Latest posts by The Parents Estate Planning Law Firm, PC (see all)