This fall, I celebrated the 10th anniversary of my law firm.  At the ribbon-cutting to celebrate our achievement, I mentioned a story I wrote several years ago, as part of a coaching group exercise, titled "Why I Do What I Do."  The story is even more meaningful to me today, in part because I have niched my practice down (from litigation, business planning and real estate to almost exclusively estate planning – mostly for parents of young children) as a result of experiences as a parent of young daughters.
Here is my story . . .
Why I Do What I Do
When I first opened my own law firm, I was often asked why I left the security of working for an established law firm in Boston to open my own practice deep in the suburbs.  In other words, why do I do what I do?  My answer to them was always the same, simple response – I do what I do because of a sleeping baby.
During the late winter of 1998, I was working at a law firm in Boston on medical malpractice, product liability, and catastrophic personal injury cases.  I had been engaged in this type of sophisticated, intense litigation for more than eight years.  I worked on 35 – 40 cases simultaneously at any given time.  I left my house each day before 6:30 in the morning to catch the train to Boston, and usually didn't return home until after 7:30 in the evening.  My commute to work was 1 1/2 hours each way, door-to-door.
At that time, my first daughter, Hannah, was not yet a year old.  She was a smiling, gentle, incomprehensibly-babbling, even-tempered, bundle of joy.  She had huge brown eyes that would melt your heart in a second.  She was also an excellent sleeper. 
Hannah was also the result of a very long, and often painful, effort by my wife and me to conceive a child.  Together, we endured two years of unsuccessful fertility treatments, including several miscarriages, until Hannah was finally born.  My wife and I both viewed her as something of a miracle.
One evening in March 1998, as I sat on a dark commuter rail train heading home, I suddenly realized that I had not seen Hannah with her eyes open for several days – she had been sleeping when I left early in the morning and sleeping again by the time I arrived home from work.  I had missed several days of feeding her, bathing her, reading stories to her, and holding her.  As I thought back on our intense effort to bring Hannah into the world, the reality struck me hard – at that moment, I was sitting on a train instead of sitting in a rocking chair reading to my baby.  I knew then that I needed to change the direction of my professional life.
Six months later, I opened the doors to my own law practice less than 2 miles from my home.  I reduced my commute from 1 1/2 hours to 5 minutes each way.  With nearly 3 extra hours of found time each working day, I had time to take Hannah to day care, to sit and feed her, to play with her, read to her, bathe her, and love her while her eyes were open.
Establishing my own business was not easy.  I had few clients when I started.  I had walked out on the highest wire with only the smallest net below to catch me if I fell.  But I managed to stay on the wire while the business grew.  I found success.  More importantly, I found myself at home each night at dinner time and at bed time with my wife and my baby.
Two years after I opened by law practice, my younger daughter, Sadie, was born.  There has not been one day of Sadie's life that I have missed seeing her with her eyes open. 
That is why I do what I do.
The following two tabs change content below.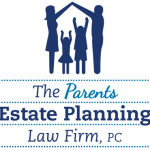 The Parents Estate Planning Law Firm, PC
At The Parents Estate Planning Law Firm, we answer your questions at your convenience; we stay in frequent communication; and we meet to discuss changes in life circumstances and in the law to ensure that your assets are protected.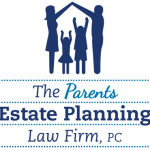 Latest posts by The Parents Estate Planning Law Firm, PC (see all)