Everyone needs an agent – and not the Hollywood type. An agent is someone you designate to handle your estate after you've gone or who can make decisions for you if you cannot make them for yourself. Here are the kinds of agents everyone needs:
Executor – an executor is the person you designate to carry out your wishes for distributing your assets as listed in your last will and testament. You can choose a family member, a trusted friend or even a professional to fill this role.
Guardian – if you and your spouse die before your children reach adulthood, a guardian is the person you designate to take care of your minor children as well as handle their finances. Sometimes people decide to split the roles – one guardian to raise the children and another to handle the finances.  Choosing a guardian (as well as a backup in case your first choice cannot serve) ensures your kids are taken care of by the people you know, love and trust, no matter what. One of the best ways to protect your children is to have a comprehensive Kids Protection Plan®. Without it, your children are at risk of being taken into the care of strangers if the people you've named as permanent guardians don't live nearby or if your legal documents cannot be located.
Durable Power of Attorney – this person is designated by you to make financial decisions on your behalf if you become disabled or otherwise unable to manage your financial affairs.
Power of Attorney for Healthcare – also known as a healthcare proxy, this is the person you designate to make healthcare decisions for you if you are unable to make them for yourself and is an important decision when creating your advance medical directives. Their powers can be invoked if you become disabled and unable to make your own decisions about your health care, so your choice should be someone you know will carry out the wishes you have expressed in your advance medical directives or Living Will. They also need to be able to stand up for you if family members have different ideas than you do about your medical treatment.
One of the main goals of our law practice is to help families like yours, plan for the protection of yourself and your family through thoughtful estate planning.
As a Personal Family Lawyer®, I can further advise you on all your options and make things as easy as possible for your family during a Family Wealth Planning Session.  If you would like to have a talk about estate planning for your family, call our office today to schedule a time for us to sit down and talk.
To your family's health, wealth and happiness!
David Feakes
P.S.  Want to get started on the most important planning you'll ever do for your family?  Give our office a call at (978) 263-6900 to get started.  You'll be so glad you did.
David Feakes is the owner of The Parents Estate Planning Law Firm, PC – a law firm for families in the Acton, Massachusetts area.  David helps parents protect the people they love the most.  If you would like to receive David's exclusive, free report, "Six Major Mistakes To Avoid When Choosing An Estate Planning Attorney,"  you can get it right here.
The following two tabs change content below.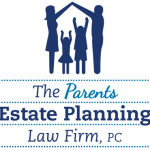 The Parents Estate Planning Law Firm, PC
At The Parents Estate Planning Law Firm, we answer your questions at your convenience; we stay in frequent communication; and we meet to discuss changes in life circumstances and in the law to ensure that your assets are protected.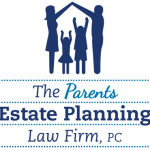 Latest posts by The Parents Estate Planning Law Firm, PC (see all)