Ever heard the old saying "An ounce of prevention is worth a pound of cure?"
As a small business owner, you would do well to bear that sentiment in mind when you're hiring employees.
If you want to avoid employee problems, don't hire problem employees.
To avoid hiring the wrong people, you need to do a thorough background investigation and that means getting up to your elbows in the Fair Credit Reporting Act.
The FCRA is about much more than just checking a potential employee's credit score.  It can include obtaining any kind of public record, criminal records, sex offender registration and even driving records.
To stay out of trouble, make sure you abide by the requirements for obtaining information under the Fair Credit Reporting Act.
Follow these three steps to ensure you're in compliance:
1.      Employer Certification
In order to receive information for a credit reporting agency, you have to certify that you will follow the rules of the FCRA regarding disclosure of information, authorization, notice and adverse action notices.  You also have to certify that you will not use any of the information you obtain in violation of any and all anti-discrimination laws.
2.      Authorization and Disclosure
Before you receive a report from a credit reporting or other consumer agency, you must advise the potential hire that you intend to obtain the report.  The notification must be in writing and cannot be part of the employment application; it needs to be in a separate document.  And have the potential new hire sign the notification authorizing you to obtain the report.
Make sure that you notify the person you're checking in writing that the report you will be obtaining may contain information about their character, reputation, personal characteristics, lifestyle, criminal record, driving record and work history.
3.      Adverse Action Letters
If you decide not to hire the individual you've checked out based upon the information you obtain, you have to provide them with a letter explaining your decision, a copy of the report you actually reviewed in making the decision, a Summary of Rights and a reasonable time to respond and object to the information in the report.
If the potential employee doesn't object and your decision becomes final, you have to provide:
the individual in question with notice that the decision is final,
the name, address and phone number of the agency that provided the report,
a statement making it perfectly clear that the decision was yours, not the reporting agency's,
notice that they are entitled to obtain a free copy of the report, and
notice that they are entitled to dispute the accuracy of the report.
Before you make your decision or take any action based solely on what you find in the report, bear in mind that mistakes happen.  Any number of things could lead to false or misleading information being included in the report.  Remember that any of the following things can cause you to get a flawed report:
Identity theft
Mistaken identity
An outright error
Confusion about the record
You could be penalizing someone for bad information they don't even know anything about.  Make sure you've got good information before you use it to decide whether or not to hire someone.
Any of the information provided by consumer reporting agencies can save you from making some pretty costly mistakes in hiring the wrong person.  Just reading the list of the kinds of information you can obtain should make you want to ensure that you do your own thorough due diligence before you hire.
Remember to hire slowly and fire quickly.
The following two tabs change content below.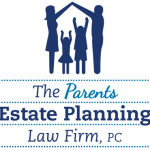 The Parents Estate Planning Law Firm, PC
At The Parents Estate Planning Law Firm, we answer your questions at your convenience; we stay in frequent communication; and we meet to discuss changes in life circumstances and in the law to ensure that your assets are protected.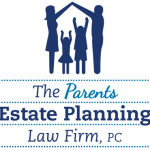 Latest posts by The Parents Estate Planning Law Firm, PC (see all)