International Business Machines (IBM) has a long history of teaching its sales professionals to answer every request from a client with the word "yes." When asked if IBM can supply a product, deliver a service, or share advice and insight, the only variable is the price and timing associated with the answer of "yes."
That type of reply is powerful for IBM, as it has the resources and depth of experience to deliver against the promise of "yes" as long as it is given ample time and fair compensation from a client. However, for the small business owner or entrepreneur, that same answer can spell disaster. Instead, the most powerful answer a small business owner can deliver is "no."
Your Reputation Is On The Line
In today's hyper-connected, hyper-transparent world, we can no longer manage our reputations. Instead, we need to earn them one client, one interaction, one kept promise at a time. After all, clients have new ways to tell the story of their experience with us via social media platforms like Twitter and Facebook. There are countless stories of businesses that have grown rapidly after word spread on Yelp or other sites about the quality of customer experiences. Similarly, there are even more stories of businesses that have struggled or failed because of clients sharing the story of a bad interaction or service or experience with thousands of followers or friends in the matter of minutes.
It's in this new context where the word "no" is often the key to success, as we strive to build our brands and reputations by providing differentiated service and products to our clients and prospective clients. It can be tempting for new business owners or entrepreneurs to want to respond to every client request with "yes" and our typical "can do" attitudes. But one missed promise or "yes" that remains unfulfilled may rapidly result in countless potential clients hearing about the bad news and taking their business elsewhere.
Say "No" Unless It's Your Core Compentency
Instead, we need to remain focused on the things we know we do well and the core of our business strategy, product, and/or service. Any client opportunity that aligns with our strategy deserves a "yes" and our best efforts and attention. Anything else demands a "no," with us explaining to the prospective client the reason for our "no" and often a suggestion for another way they can get their needs met. Most clients and prospective clients will appreciate your honesty, and your reputation and future business potential will benefit.
So how do you get better at saying "no"?  First, make sure you are clear on which products and services are the core of your business and will serve as the focus of your resources and your time. Spend the time you need to define them with clarity, and ensure you have the staff and processes in place to provide them with consistency and excellence at every opportunity. Second, take additional time to define any products or services you may wish to provide in the future as expanded opportunities once your core business is healthy and successful. And third, commit to saying "no" to everything else.
Saying "no" may seem unnatural at first, and even scary for the small business owner that is hungry for clients. But learning to say "no" will earn you trust and a spotless reputation, and you'll find your opportunities to say "yes" growing as a result.
The following two tabs change content below.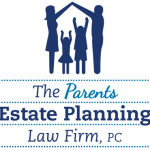 The Parents Estate Planning Law Firm, PC
At The Parents Estate Planning Law Firm, we answer your questions at your convenience; we stay in frequent communication; and we meet to discuss changes in life circumstances and in the law to ensure that your assets are protected.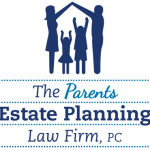 Latest posts by The Parents Estate Planning Law Firm, PC (see all)