The American Taxpayer Relief Act of 2012 that Congress passed on New Year's Day extended the Bush era tax cuts, but the benefits of those cuts for most American taxpayers will be offset by a 2% increase in payroll tax.
According to the Tax Policy Center, a nonpartisan Washington research group, less than 1% of American households will see an increase in income taxes this year. Here are the specifics of what the bill that President Obama signed into law on January 2 entails:
Income tax
The Bush era tax cuts were extended permanently for individuals making less than $400,000 annually and married couples earning less than $450,000 annually. Those making over these amounts will see the top tax rate increase from 35% to 39.6%.
The personal exemption phase-out (PEP) and itemized deduction limits (Pease) were extended, with a cap of $250,000 for individuals and $300,000 for married couples.
Tax rates for capital gains and dividends increased 20% for individuals earning more than $400,000 per year and married couples with annual income of $450,000.
The alternative minimum tax (AMT) exemption increases to $50,600 for individuals and $78,750 for married taxpayers filing jointly, and is permanently adjusted for inflation.
The charitable IRA rollover has been extended for one year. This means that those over the age of 70 1/2 with traditional IRAs can funnel their required minimum distributions to an IRS-approved charity. Those who waited until December 2012 to take their required minimum distribution have until the end of January to transfer those funds to a charity for 2012, but cannot make the contribution directly. You must contact the financial institution holding your IRA and request the donation.
Several individual tax credits – including those for college tuition, child tax credit and earned income tax credit – have been extended for five years.
Estate and gift tax
Good news here. The individual federal estate tax exemption stays at $5 million per individual, adjusted for inflation. Over that, a top tax rate of 40% applies.  The annual gift tax exclusion limit is $14,000 for 2013, with a lifetime gift tax exclusion of $5 million.
Payroll tax
As expected, payroll taxes will increase 2% in 2013. The rate goes from 4.2% to 6.2% on the employee portion of Social Security contributions.
To your family's health, wealth and happiness!
David Feakes
P.S.  Want to get started on the most important planning you'll ever do for your family?  Give our office a call at (978) 263-6900 to get started.  You'll be so glad you did.
David Feakes is the owner of The Parents Estate Planning Law Firm, PC – a law firm for families in the Acton, Massachusetts area.  David helps parents protect the people they love the most.  If you would like to receive David's exclusive, free report, "Six Major Mistakes To Avoid When Choosing An Estate Planning Attorney,"  you can get it right here.
The following two tabs change content below.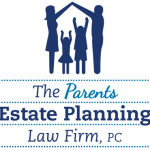 The Parents Estate Planning Law Firm, PC
At The Parents Estate Planning Law Firm, we answer your questions at your convenience; we stay in frequent communication; and we meet to discuss changes in life circumstances and in the law to ensure that your assets are protected.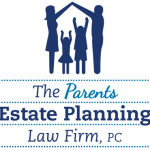 Latest posts by The Parents Estate Planning Law Firm, PC (see all)