Take a moment and consider how much of your life you live online. If you are like most of us, you bank, pay bills, make purchases, connect with friends and communicate with just about everyone you know online. Think about all the digital assets you have accumulated – account information, passwords, email, photos, videos, etc. What happens to all of it when you die?
Since you will not be around anymore to need this information, you may not care what happens to it. But chances are pretty good that your loved ones will care. There have been many stories of families trying to get access to a deceased family member's photos and emails on social media sites – in fact, there have been so many requests that most of these sites have policies in place for family to gain access or deactivate online accounts:
Google. Last year, Google unveiled its Inactive Account Manager, which allows users to choose whether to name a beneficiary for their online account activity on all Google sites (which includes YouTube) or to delete it after a set amount of time passes during which the account is inactive.
Facebook. Facebook allows family members to request that a decedent's account be deleted or provides them with an option to "memorialize" the decedent's page so it stays up, but is essentially frozen in time. Facebook requires you to provide a death certificate or a published obituary to accomplish this.
LinkedIn. LinkedIn provides an online form to remove a deceased member's profile page from the site. You will need to furnish the member's name, email address, the URL to their LinkedIn profile and some other information as well as a link to their online obituary.
Twitter. You must email Twitter a request to delete the account of a family member who has passed and mail them a copy of the death certificate, the obituary as well as a copy of your ID and proof that the decedent owned the account if his or her Twitter handle is different from their given name.
Yahoo. You can have an account deleted by providing Yahoo with paper copies of the death certificate and the document appointing you are the executor of the estate or personal representative of the deceased along with a letter furnishing the Yahoo ID of the decedent and your request that the account be deleted. Yahoo will not transfer or preserve any data in the account.
But why make your loved ones jump through hoops to deal with your digital assets when you can take care of it yourself with these three simple steps:
List all your digital assets. You may already have a list of all your online accounts and passwords (who can remember them all?) so you're halfway there. Add to that a list of documents on your computer as well as photos and other data that may be stored on backup or thumb drives.
Decide on keep or delete. Review your list and decide which items are worth preserving and which ones can be tossed. Not everyone wants their family to have access to all their digital files, so decide which files are worth preserving and which files can be deleted. Then tell your family.
Designate a digital executor. If you have already named an executor in your estate plan, you may want the same person to handle the disposition of your digital assets. If not, then designate someone in your will to handle this task. Do NOT include your accounts and passwords in your will! These are public documents and can easily be stolen by identity thieves.
As a Personal Family Lawyer®, I can further advise you on all your options and make things as easy as possible for your family during a Family Wealth Planning Session.  If you would like to have a talk about estate planning for your family, call our office today to schedule a time for us to sit down and talk.
To your family's health, wealth and happiness!
David Feakes
P.S.  Want to get started on the most important planning you'll ever do for your family?  Give our office a call at (978) 263-6900 to get started.  You'll be so glad you did.
David Feakes is the owner of The Parents Estate Planning Law Firm, PC – a law firm for families in the Acton, Massachusetts area.  David helps parents protect the people they love the most.  If you would like to receive David's exclusive, free report, "Six Major Mistakes To Avoid When Choosing An Estate Planning Attorney,"  you can get it right here.
The following two tabs change content below.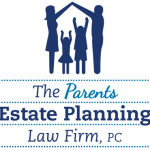 The Parents Estate Planning Law Firm, PC
At The Parents Estate Planning Law Firm, we answer your questions at your convenience; we stay in frequent communication; and we meet to discuss changes in life circumstances and in the law to ensure that your assets are protected.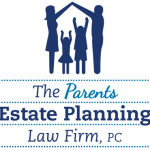 Latest posts by The Parents Estate Planning Law Firm, PC (see all)