A Wisconsin woman, whose story was widely reported in media nationwide, has died. Heather McManamy, who was diagnosed with cancer in 2013, was told her condition was terminal in 2014.
She began reflecting on what the future lives of her friends and family would be like, after she passed away, and gained national popularity as the dying mother who had written cards for many of her daughter's future milestones.
She particularly wanted to communicate life lessons and advice to her daughter, Brianna, who was only a toddler. So McManamy decided to write greeting cards for big events in her daughter's life, to be opened as each occasion took place.
The Wisconsin mom left over 40 different cards for events in her daughter's life, including formal events such as birthdays and her wedding, as well as informal ones, such as advice for bad days and her first breakup.
McManamy also prepared a note for her husband to post on her Facebook page, which he did after her death in December. Her note showed her love of life and for her friends and family.
McManamy's announcement of her death, like her greeting card notes to her daughter, left wise advice for its readers:
"From the bottom of my heart, I wish all my friends long, healthy lives and I hope you can experience the same appreciation for the gift of each day that I did. . . . Please do me a favor and take a few minutes each day to acknowledge the fragile adventure that is this crazy life. Don't ever forget: every day matters."
McManamy's memoirs will be published in book form in April 2016, "Cards for Brianna: A Lifetime of Lessons and Love from a Dying Mother to Her Daughter."
McManamy's positive attitude and writings also serve as sage advice of something we too often forget. Preparing for and facing death openly and honestly is a gift to our loved ones because it allows us to leave behind what really matters, not just what we've accumulated financially, but our wisdom, our love and our leadership.
That's why we build Family Wealth Legacy Interviews into our estate planning process, so we can ensure you leave behind what really matters.
As a Personal Family Lawyer®, I can further advise you on all your options and make things as easy as possible for your family during a Family Wealth Planning Session.  If you would like to have a talk about estate planning for your family, call our office today to schedule a time for us to sit down and talk.
To your family's health, wealth and happiness!
David Feakes
P.S.  Want to get started on the most important planning you'll ever do for your family?  Give our office a call at (978) 263-6900 to get started.  You'll be so glad you did.
David Feakes is the owner of The Parents Estate Planning Law Firm, PC – a law firm for families in the Acton, Massachusetts area.  David helps parents protect the people they love the most.  If you would like to receive David's exclusive, free report, "Six Major Mistakes To Avoid When Choosing An Estate Planning Attorney,"  you can get it right here.
The following two tabs change content below.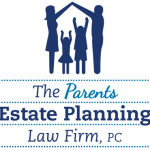 The Parents Estate Planning Law Firm, PC
At The Parents Estate Planning Law Firm, we answer your questions at your convenience; we stay in frequent communication; and we meet to discuss changes in life circumstances and in the law to ensure that your assets are protected.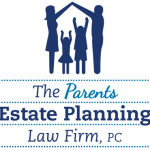 Latest posts by The Parents Estate Planning Law Firm, PC (see all)