Inherited wealth need not be "an albatross around the neck of the children" as Sting so succinctly put it recently when asked if he was leaving his wealth to his children.
His children will not see much of his millions, but not all wealthy parents feel the way he does.  Many a great family fortune has been built by successive generations of the same family – and many lost as well. The difference is that successful families develop skills in the next generation for respecting, protecting and growing inherited wealth.
Covie Edwards-Pitt, the author of a book called Raised Healthy, Wealthy & Wise, says there are four critical skills children must develop before they receive an inheritance from parents or a trust. She interviewed scores of successful inheritors to identify theses four skills, which are:
The ability to earn their own money and live off what they make. Children raised with wealth feel they are the most successful when they earn enough on their own to support themselves without the family money.
The ability to set and pursue their own work goals. Children of wealth who are encouraged to find work they enjoy are much more likely to find satisfaction in that work if they are taught that it takes time and perseverance to reach this goal and that they should focus on learning from every job and give it their best.
The ability to develop self-worth that is separate from family wealth. Children who develop a core identity based on their own accomplishments and the choices they make in life are much happier and more successful.
The ability to be resilient and bounce back from adversity. Family wealth can cushion many blows, but the most successful inheritors are those who were allowed to experience and navigate failure on their own.
As a Personal Family Lawyer®, I can further advise you on all your options and make things as easy as possible for your family during a Family Wealth Planning Session.  If you would like to have a talk about estate planning for your family, call our office today to schedule a time for us to sit down and talk.
To your family's health, wealth and happiness!
David Feakes
P.S.  Want to get started on the most important planning you'll ever do for your family?  Give our office a call at (978) 263-6900 to get started.  You'll be so glad you did.
David Feakes is the owner of The Parents Estate Planning Law Firm, PC – a law firm for families in the Acton, Massachusetts area.  David helps parents protect the people they love the most.  If you would like to receive David's exclusive, free report, "Six Major Mistakes To Avoid When Choosing An Estate Planning Attorney,"  you can get it right here.
The following two tabs change content below.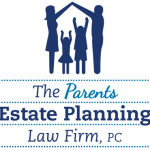 The Parents Estate Planning Law Firm, PC
At The Parents Estate Planning Law Firm, we answer your questions at your convenience; we stay in frequent communication; and we meet to discuss changes in life circumstances and in the law to ensure that your assets are protected.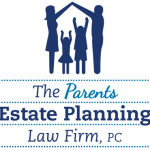 Latest posts by The Parents Estate Planning Law Firm, PC (see all)