The increase in gas prices…
The high cost of commuting…
Increased cost of providing office space…
All of these factors have made telecommuting a very attractive option for employers and employees alike.   The technology available has made it virtually seamless for employees to work from home.
But what employers haven't counted on is the growing trend in lawsuits filed by employees working from home.
Farmers Insurance recently had to pay a $90 million jury verdict to a group of their home-based insurance adjusters who took them to court over overtime issues.
IBM recently settled a similar case for $65 million.
And these are not frivolous, easy to get rid of lawsuits.
Employees aren't just suing over wage and hour issues.  They're suing over safety matters and even travel costs.
Working from home can be a great option for you and your employees, but before you agree to allow your employees to work from home, here's what you need to think about:
Wage and Hour Issues
If your business is covered under the Fair Labor Standards Act you have to comply with rules on minimum wage and overtime regardless of where your employees are working.  You have to monitor the hours they work (if the employee is non-exempt) and you have to keep accurate records of the total number of hours worked both daily and weekly.  Require that your employees report their hours to you every day and keep meticulous records of the hours they're working.
If your employees are covered under the Act, you have to pay them for all hours worked.  You have to ensure that they're taking meal breaks and rest breaks when they're supposed to take them and not working through those breaks.  Make sure your employment agreements plainly state that your employees are not to work more than the specified number of hours per week without getting your approval first, even if they're working those hours from home.
Travel Reimbursement
If you allow employees to work from home, make sure your employment agreement specifies how travel expenses incurred when coming to the office are to be handled.  Usually, if they come in first thing (i.e., before they perform any other work related activity), the trip in is not reimbursable.  It's treated like it would be if they were just driving into work.  However, if they perform work related activities at home before they leave to come into the office, then they would be considered "on the clock" and their travel time would be reimbursable.
Home Office Equipment
Are your telecommuting employees using their own equipment (i.e., computer, desk, fax machines, etc.) at home or do you provide the equipment for them?  Make sure your company telecommuting policy spells out who is providing the equipment, how it is to be used, who is responsible for the expense of using the equipment and, if you provide, how it is to be returned if the employee stops working for you.
Safety Issues
Your worker's compensation carrier is going to have to pay for any job related injuries regardless of where they were incurred.  Make sure that your employees are using ergonomically sound computer keyboards, furniture, etc.  And pay for them yourself if you need to.  It will save you a lot of money later on in having to defend on the job injury lawsuits filed by home based employees.
Confidentiality
The same rules should apply at home that apply in the office.  Make sure that your employees are using the appropriate security measures at home to protect your proprietary company information.  That includes providing a secure firewall on their home computers.  Pay for this one yourself. You'll be glad you did.
Americans With Disabilities Act (ADA)
AllowingADAeligible employees to work from home is a great way to make reasonable accommodations for their disabilities.  And the courts have agreed.  However, make sure that you have properly documented theADAeligible employee's disabilities and can prove up the reason for this arrangement, especially if you don't allow other employees to work from home.  Otherwise, you could find yourself facing a discrimination suit filed by the other employees who aren't allowed to work from home.
These are just a few of the things you need to consider before allowing employees to work from home.  As you can see, the overriding theme here is documentation.  Make sure you have a sound policy in place before you allow anyone to telecommute.
The rules governing telecommuting are very complicated and they vary from state to state.  Call us before you consider letting your employees work from home.  We can help you formulate a policy and a plan to keep you out of court over the long run.
The following two tabs change content below.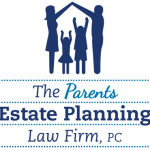 The Parents Estate Planning Law Firm, PC
At The Parents Estate Planning Law Firm, we answer your questions at your convenience; we stay in frequent communication; and we meet to discuss changes in life circumstances and in the law to ensure that your assets are protected.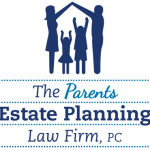 Latest posts by The Parents Estate Planning Law Firm, PC (see all)