Remember that old joke: How do you eat an elephant?  Answer: One bite at a time.  At the heart of that gag is the truth about how you tackle any seemingly complex task, taking it one step at a time so as not to overwhelm yourself.
Many people neglect to create an estate plan because they see it as the proverbial elephant…too big, too complex.  But if you approach estate planning in a systematic fashion, it takes the complexity right out of it – especially with the help of a knowledgeable Personal Family Lawyer®.
Here are some tips on how you can reduce the complexity in creating an estate plan, from a recent Fox Business article:
Add up your assets.  Take into account your retirement accounts, life insurance, potential inheritance, savings, property ownership, etc.
Consider trusts.  Trusts are simply vehicles for protecting your assets from creditors – yours or your heirs – and from potential future ex-spouses.  They are also a great mechanism for maintaining your privacy and allowing your assets to pass to your heirs without the expense and hassle of probate, which can tie up assets for a year or more.  And they also help you and your heirs avoid estate taxes.
Think about whom you trust to act as your agent(s).  You will need to appoint a person or persons to act as your agent through a power of attorney in case you are unable to make those decisions yourself, in the case you become incapacitated or have a terminal illness.  This applies for health care decisions as well as financial oversight.
Realize what a will can and cannot do for you.  A will is the cornerstone of your estate plan, giving you the legal power to pass along assets and property to heirs as well as name a guardian for minor children and appoint the people you need to carry out your wishes after you are gone – i.e., who will administer your estate and who will safeguard your assets for minor children.
As a Personal Family Lawyer®, I can further advise you on all your options and make things as easy as possible for your family during a Family Wealth Planning Session.  If you would like to have a talk about estate planning for your family, call our office today to schedule a time for us to sit down and talk.
To your family's health, wealth and happiness!
David Feakes
P.S.  Want to get started on the most important planning you'll ever do for your family?  Give our office a call at (978) 263-6900 to get started.  You'll be so glad you did.
David Feakes is the owner of The Parents Estate Planning Law Firm, PC – a law firm for families in the Acton, Massachusetts area. David helps parents protect the people they love the most.  If you would like to receive David's exclusive, free report, "Six Major Mistakes To Avoid When Choosing An Estate Planning Attorney,"  you can get it right here.
The following two tabs change content below.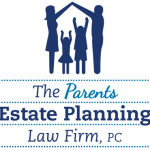 The Parents Estate Planning Law Firm, PC
At The Parents Estate Planning Law Firm, we answer your questions at your convenience; we stay in frequent communication; and we meet to discuss changes in life circumstances and in the law to ensure that your assets are protected.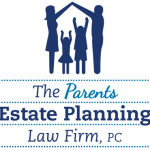 Latest posts by The Parents Estate Planning Law Firm, PC (see all)