Summertime in the U.S.A.
Kids live for it…
Parents spend much of the year trying to plan for it…
It's the perfect time of year to get out of our comfort zone and break free from the safe routine of daily life.  Yet along with pushing those boundaries and living the adventure comes the increased possibility of accident or injury – those unexpected events we spend the least amount of time planning for and years recovering from when they happen.
While we can't control everything, there are steps we can take as families to handle whatever comes our way and minimize the damage as much as possible.
First, if your children are traveling without you, make sure that at least one of the adults chaperoning them has an advanced medical directive in their possession that gives them permission to make life saving medical decisions for your child, if you're not there.  When the worst happens, every second counts and having this documentation at the ready can literally make the difference between life and death.
Second, make sure that along with passports, identification and contact information, each person in your family has documentation listing all shot records, allergies, any medications they take and any other important medical history that could make a difference in how a medical emergency is handled.  This goes for adults AND children.  Adults on vacation are not exempt from injury any more than children.
Third, each adult in the family needs a Durable Power of Attorney for legal and financial issues and an Advanced Health Care Directive for health care issues.  Each adult should also carry the name and address of the attorney who prepared both of these documents in their wallet.  Make sure your attorney retains a copy of these documents in your file and they can be retrieved quickly in the event of an emergency.
If you're thinking this sounds like overkill, just imagine what would happen if you were on vacation, hundreds if not thousands of miles away from home, and you were involved in a serious car accident. Who would take over making decisions for you? Paying bills that need to be paid, keeping your family finances in order? It happens all the time. This one document can make the difference between going back home to a normal life or returning to a financial disaster that could take years to fix.
No one likes to think of the worst when planning their summer vacation but it's amazing how much peace of mind taking these three little steps will buy you.  Make them as much a part of your summer plans as airline tickets and hotel reservations and you can leave home with little more to worry about than getting to the airport on time.
Drafting a Durable Power of Attorney and Advance Health Care Directive should be taken care of as part of your comprehensive estate plan and, of course, I recommend you work with a lawyer to take care that.  While you're at it, make sure you have a Will, Trust (if you own any assets that would go through probate) and a Kids Protection Plan prepared as well.  If you have already had these documents prepared, fantastic – this would be a great time of year to make sure they are all up to date.
If you are a Massachusetts resident and haven't had these important documents prepared for your family (or you have and they're out of date), call us at (978) 263-6900 to schedule your Family Wealth Planning Session today so we can identify what would happen for your family if anything were to happen to you.  Our Family Wealth Planning Session is normally $750, but this month I've made space for the next two people to mention this article to have a complete planning session with me at no charge.  Call today and mention this article.
To your family's health, wealth and happiness!
David Feakes
P.S.  Want to get started on the most important planning you'll ever do for your family?  Give our office a call at (978) 263-6900 to get started.  You'll be so glad you did.
David Feakes is the owner of The Parents Estate Planning Law Firm, PC – a law firm for families in the Acton, Massachusetts area. David helps parents protect the people they love the most.  If you would like to receive David's exclusive, free report, "Six Major Mistakes To Avoid When Choosing An Estate Planning Attorney,"  you can get it right here.
The following two tabs change content below.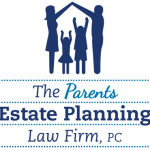 The Parents Estate Planning Law Firm, PC
At The Parents Estate Planning Law Firm, we answer your questions at your convenience; we stay in frequent communication; and we meet to discuss changes in life circumstances and in the law to ensure that your assets are protected.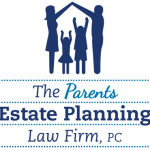 Latest posts by The Parents Estate Planning Law Firm, PC (see all)