Story book endings only occur in . . . well, stories.  Okay, it happens in Hollywoodtoo.  But happily ever after doesn't have to be a fantasy.  It is possible in the real world.  Did you happen to catch the classic movie Meet Joe Black with Anthony Hopkins and Brad Pitt?  (No, we are not writing for People Magazine these days!)
The reason I bring up that movie is quite simple.  If you haven't thought about what you'd do if you're days were numbered you should, because guess what . . your days are numbered, just like everyone else's!
First, the Legal
This isn't a spoiler, but if you haven't seen Meet Joe Black, the premise is that a man (Anthony Hopkins) has been called by the Grim Reaper.  But before passing into the next life, the Angel of Death makes a request, in essence: "Show me around the world.  Let me experience temporal existence and emotions as a human being."  The gist is that Anthony Hopkins's character—an incredibly wealthy man—knows he has very little time remaining on planet earth.  So what does he do?
Well, he's presumably made all the legal arrangements necessary.  When you're wealthy and have lots of assets to worry about, that goes without saying.  After all, who wants to believe they'll leave a mess and a lot of fighting in their wake?  The better question, however, is have you thought about it?  Have you really considered the consequences of not having a plan?
There will always be fighting over the estates of the super rich, no matter how much planning they do and no matter how specific they are about their wishes.  It's a function of the legal system and greed.  But the vast majority of people can totally prevent any type of interference by the court system with some very simple planning.  Then you can worry about what really matters.
What Really Matters
The character in Meet Joe Black knew what really mattered—family.  Knowing that death was just around the corner didn't deter him from living the way he had always lived.  He engaged his family, showed them his love, and worked to pass on his story.  There was nothing more he could do, and there's nothing more important for you to do.  That's what really matters.  Sharing your authentic identity, beliefs, passions, expressing your love, and being in the moment when sharing experiences with your family is truly all that matters.
Get the legal stuff out of the way, so that you can live every day focusing on how you'll be remembered and not worrying about the future for lack of certainty about being prepared.
To your family's health, wealth and happiness!
David Feakes
P.S.  Want to get started on the most important planning you'll ever do for your family?  Give our office a call at (978) 263-6900 to get started.  You'll be so glad you did.
David Feakes is the owner of The Parents Estate Planning Law Firm, PC – a law firm for families in the Acton, Massachusetts area. David helps parents protect the people they love the most.  If you would like to receive David's exclusive, free report, "Six Major Mistakes To Avoid When Choosing An Estate Planning Attorney,"  you can get it right here.
The following two tabs change content below.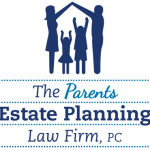 The Parents Estate Planning Law Firm, PC
At The Parents Estate Planning Law Firm, we answer your questions at your convenience; we stay in frequent communication; and we meet to discuss changes in life circumstances and in the law to ensure that your assets are protected.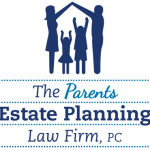 Latest posts by The Parents Estate Planning Law Firm, PC (see all)