When you have an employee file a claim against you for any violation of legally required employment standards, it is vitally important that you refrain from any type of retaliation against that employee.
Failure to do so can land you in court…again…
As if that weren't enough to contend with, a recent Supreme Court ruling just made your life more difficult.  You could now be liable for retaliation against employees who associate with the employee you're accused of retaliating against.
Thompson v. North American Stainless
In the above referenced case, Eric Thompson and his fiancé, Miriam Regalado, were employees of North American Stainless LP.  Ms. Regalado filed a sex discrimination complaint with the EEOC and three weeks after receiving notice of the charge, North American Stainless fired Eric Thompson.  Thompson then filed his own complaint with the EEOC, claiming that he was terminated in retaliation for the original complaint filed by Ms. Regalado
The Supreme Court reversed a lower court's decision and found that "Title VII's anti-retaliation provision must be construed to cover a broad range of employer conduct."  In this case, third-party retaliation.
Title VII and Zone of Interest
Title VII allows a person with a grievance to file a civil lawsuit if they fall within a "zone of interest".  A complainant falls within the zone of interest if they were protected by the statutory provision or law that was violated and formed the basis for the original complaint that was filed.
In other words, the Supreme Court justices found that by harming Thompson, the employer was intending to harm Regalado.  That put Thompson within the zone of interest to be eligible to file a retaliation complaint under Title VII.
What Does This Case Mean for Your Business?
There are two things to take away from this recent Supreme Court decision:
It is vitally important that retaliation or even the appearance of retaliation be avoided and your hiring and management personnel need to be trained to ensure they understand what they can and cannot do; and,
Another group of employees are now protected against retaliation – close associates of employees who have filed complaints or grievances.
It is always better to err on the side of caution when you're thinking about firing an employee who has filed a complaint against you.  Now, you need to think long and hard before terminating employees they are closely associated with.
Make sure all your documentation is in order in either case.
Do you know what you need to do to avoid retaliation lawsuits?
The following two tabs change content below.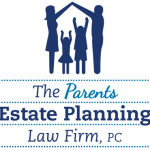 The Parents Estate Planning Law Firm, PC
At The Parents Estate Planning Law Firm, we answer your questions at your convenience; we stay in frequent communication; and we meet to discuss changes in life circumstances and in the law to ensure that your assets are protected.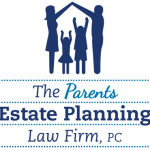 Latest posts by The Parents Estate Planning Law Firm, PC (see all)