Did you know that if your 18 year old "baby" has a medical emergency, without the proper legal documents in place, you would likely not be able to speak to the doctors?  Join us to learn how to avoid going to court to obtain information about your child's medical condition, or to be able to make decisions about their treatment.
During this 20 minute online class, you will learn which legal documents your young adult needs to name another person to make medical and financial decisions for them, if they are unable to make them for themselves, and why it's so important to take care of now.
Attending this online event is as easy as logging on to your computer. Discover how you can help your adult child plan for the unexpected.
It's easy. It's quick. And it's VITAL!
During this webinar event, you will discover:
What would happen, right now, if your adult child were to have a medical or financial emergency,
The three legal documents, which are not costly to prepare, that everyone over the age of 18 should have,
How you can help your adult child take the next step in planning for the unexpected.
It's not too late to take advantage of this important information!
Protect the People You Love the Most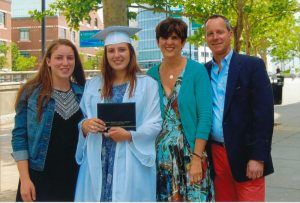 As a Personal Family Lawyer®, I hear and see tragic stories every day of families who fail to plan properly or, even worse, think they have it all taken care of. But, when it becomes necessary to rely on those plans, they simply don't work.
Don't be one of the many parents who never thought it would happen to them or pretended they had plenty of time to think about it. Rest easy knowing you have no questions about what it takes to ensure the well-being and care of your family … join me for this online event!
Your Instructor, Your Lawyer for Life
David Feakes, Personal Family LawyerDavid Feakes is a Personal Family Lawyer® in the Metro-West area, focused on estate planning and guardianship planning for parents of children of all ages.
"As a Dad myself, I understand parents' anxiety and fear about what will happen to their children when they are no longer there to care for them.
My mission is to liberate parents from that anxiety and fear about their children's future and empower them to make the very best decisions today to ensure their children's safety and security."
During the Protecting Your Adult Child online class, David will teach you everything you need to know to help your adult child plan for the unexpected!